Funny
Organizational Charts. You Decide: Goldman's Facebook Pitch or Nigerian Email 'Opportunity' - Deal Journal. To be offered private stock in Facebook, wealthy clients of Goldman Sachs had to have a spare $2 million lying around.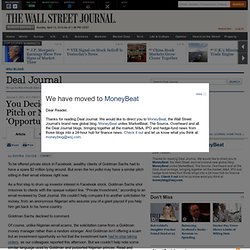 But even the hoi polloi may have a similar pitch sitting in their email inboxes right now. As a first step to drum up investor interest in Facebook stock, Goldman Sachs shot missives to clients with the opaque subject line, "Private Investment," according to an email reviewed by Deal Journal. We couldn't help compare it to another solicitation for money, from an anonymous Nigerian who assures you of a giant payout if you help him get back to his home country. Goldman Sachs declined to comment. Instants! Collection. Octopus Steals Camera, Swims Away, Directs First Film. Photographer Victor Huang was diving off Wellington, New Zealand recently when an octopus snatched his video camera and swam off with it while it was filming.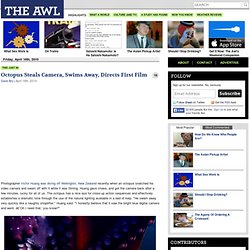 Huang gave chase, and got the camera back after a few minutes, lucky for all of us. The octopus has a nice eye for close-up action sequences and effectively establishes a dramatic tone through the use of the natural lighting available in a bed of kelp. "He swam away very quickly like a naughty shoplifter," Huang said: "I honestly believe that it saw the bright blue digital camera and went, 'Oh I need that,' you know?
" We really, really do. Une disquette? C'est quoi ça? How To Turn Google Translate Into Google Beatbox. For reasons inexplicable, a "Today I Learned" thread on Reddit has turned into a treatise on how to make Google Translate beatbox for you, among other things.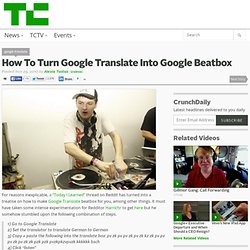 It must have taken some intense experimentation for Redditor Harrichr to get here but he somehow stumbled upon the following combination of steps. 1) Go to Google Translate 2) Set the translator to translate German to German 3) Copy + paste the following into the translate box: pv zk pv pv zk pv zk kz zk pv pv pv zk pv zk zk pzk pzk pvzkpkzvpvzk kkkkkk bsch 4) Click "listen" 5) Be amazed :) Since the original post both the thread and meme have expanded into slight tweaks and variations, including Technocopter, Helicopter and Dubstep. YCombinator user iamdave actually posted a guide to making your own beats: Catholic church gives blessing to iPhone app. 8 February 2011Last updated at 10:59 Pope Benedict XVI has said Catholics should use digital technologies responsibly The Catholic Church has approved an iPhone app that helps guide worshippers through confession.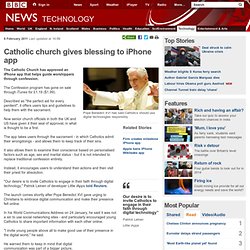 Reprise sud coréenne de nuit de folie du groupe Début de soirée. Divorce Lift. BIRDMAN IN LISBON, PORTUGAL - Claudio Montuori. Ma vie de "fake" sur Twitter. Des bonbons en forme de cœur « Tweet me » (« tweete-moi ») (Pen Waggener/Flickr/CC).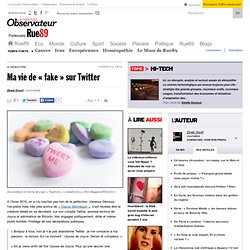 A l'hiver 2010, on a cru toucher pas loin de la perfection. Vanessa Demouy, l'ex-piètre mais très jolie actrice de « Classe Mannequin », s'est révélée être la créature idéale en se dévoilant, sur son compte Twitter, assidue lectrice de Joyce et admiratrice de Böcklin, très engagée politiquement, drôle et même plutôt humble. Florilège de ses déclarations publiques : Black macaque takes self-portrait: Monkey borrows photographer's camera. By Daily Mail Reporter Created: 10:08 GMT, 4 July 2011 To capture the perfect wildlife image, you usually have to be in exactly the right place at precisely the right time.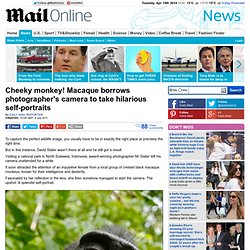 But in this instance, David Slater wasn't there at all and he still got a result. Visiting a national park in North Sulawesi, Indonesia, award-winning photographer Mr Slater left his camera unattended for a while. It soon attracted the attention of an inquisitive female from a local group of crested black macaque monkeys, known for their intelligence and dexterity.
---