Marketing
Complete Brand Marketing on Facebook | Involver. Oracle Oracle Solutions Social Relationship Management.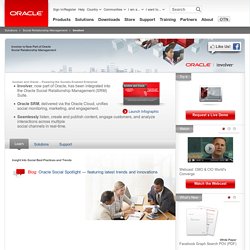 Mindjumpers. More than ever before brands must continuously find creative and innovative ways to connect with their target group.
Creating relevant and valuable content acts as a doorway that will initiate conversation and keep your target group interested. However, keeping all your creative ideas aligned with your brand's overall goal is quite another undertaking. We have listed 5 of our top tools that can help you organize, plan and manage your content production to the last detail: Read more The following post is part of the Mindjumpers Network series. Search Marketing - Experts - ClickZ. Fundamentals and trends for SEO, PPC, real-time and more.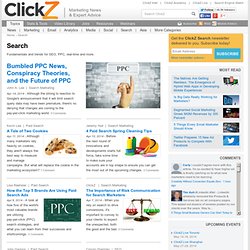 Kevin Lee | A Tale of Two Cookies.
---