New Learning
What I learned from writing my first Chrome extension · EdGuiness/date-picker Wiki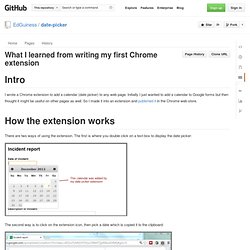 Intro I wrote a Chrome extension to add a calendar (date picker) to any web page. Initially I just wanted to add a calendar to Google forms but then thought it might be useful on other pages as well. So I made it into an extension and published it in the Chrome web store.
Chart for Learning a Programming Langauge | Zappable
Mozilla Thimble Teaches You How to Code with a Side-By-Side HTML Editor
In defense of the guys: 1. The webdesign is actually pretty cool and modern. Sites from the nineties were all list-y and table-y and flash-y, and would never have lots of the elements from there. Maybe you just dislike it, admit it.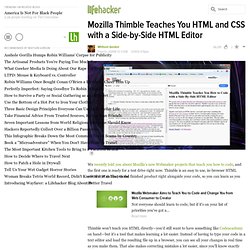 Using Local and Push Notifications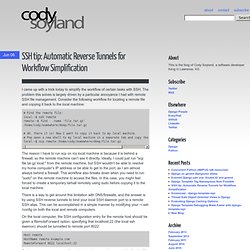 I came up with a trick today to simplify the workflow of certain tasks with SSH. The problem this solves is largely driven by a particular annoyance I had with remote SSH file management. Consider the following workflow for locating a remote file and copying it back to the local machine:
SSH tip: Automatic Reverse Tunnels for Workflow Simplification | codysoyland.com