Music
let's get started making music... 1 draw on the grid with your mouse to make a beat show me 2 save your track and share it with friends. show me 3 out of ideas? roll the dice and start remixing. show me 4 explore the beatlab community show me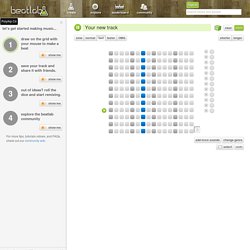 Songwriting Exercises by Joel Mabus Scaffolding Stuck?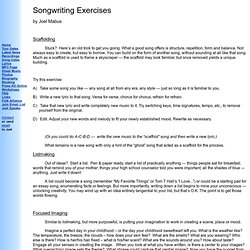 Guitar Pedals Review 2013 | Best Guitar Effects Pedals | Guitar Pedalboards - TopTenREVIEWS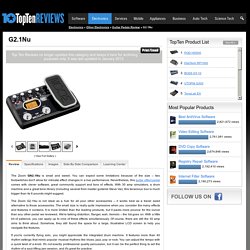 G2.1Nu 2013 - TopTenREVIEWS
The Zoom GN2.1Nu is small and sweet. You can expect some limitations because of the size – two footswitches don't allow for intricate effect changes in a live performance. Nevertheless, this guitar effect pedal comes with clever software, great community support and tons of effects.
Ease of Use: If you are familiar with guitar processors, you shouldn't experience any problems creating professional sounds in under 30 seconds. However, if your relatively new at it, you'll need patience and plenty of it to create those desired tones! As far as editing goes, it's quite simple really, it's just matter of getting used to " pushing a button/ selecting the desired effect / tweaking the knob/ and saving the edit ".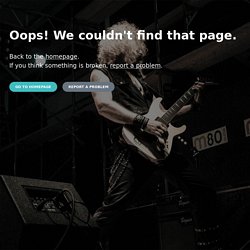 G2.1Nu Review | Zoom | Guitar Effects | Reviews
Zoom G2.1Nu Effects Processor
The guitar is an instrument that knows no genre and no boundaries–one of the reasons why it's arguably the world's most beloved instrument. Here are over 30 incredibly useful (and often entertaining) websites dedicated to the guitar and its admirers. Must-see sites 1. Guitar Shred Show follows the escapades of Mr. Fastfinger, a Sumarai shredder with a gravelly voice who battles dwarves and accordion-wielding demons.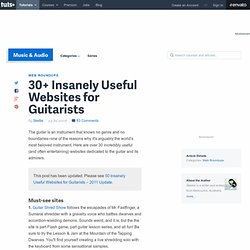 Looking for something to help you relax before bed that doesn't involve popping a pill? You might want to load up your iPod with a song by Manchester band, Marconi Union. Sound therapists were able to rate ten of the most relaxing songs, with Marconi Union's 8 minute trance-inducing tune, "Weightless", coming out on top thanks to its continuous rhythm of 60 BPM, an ideal tempo for synchronization with the heart and brainwaves, making it an ideal audio accompaniment for a good night's rest. Listen to it under the jump… Lyz Cooper, founder of the British Academy of Sound Therapy notes: