User experience - UX ([1])
Designing For Your Mom
I have collected 15 free ebooks about UX and interface design, including some best selling books which are definitely worth reading.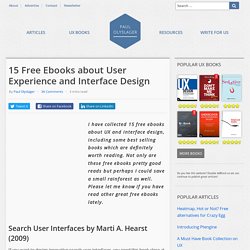 I present to you the cornerstone of my book collection on UX: 17 highly recommended books on User Experience by UX professionals. If you are looking for books about user research, interface design, information architecture or UX strategy, you will find a book to your liking.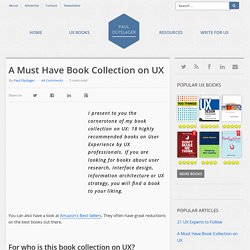 A Must Have Book Collection on UX » Paul Olyslager
User Experience Best Practices
user experience
UX Design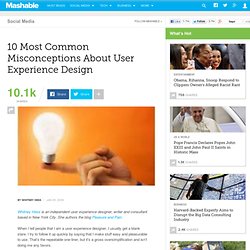 Whitney Hess is an independent user experience designer, writer and consultant based in New York City.
Case Study: Lean UX at work
This article is a guest post by Jeff Gothelf, Director of User Experience at TheLadders in New York City. Jeff has been promoting the use of Lean UX as an effective method to spur greater innovation, quality and productivity in startups as well as within teams in larger organizations. Jeff keeps a blog here (www.jeffgothelf.com/blog) with tweets available at @jboogie (www.twitter.com/jboogie).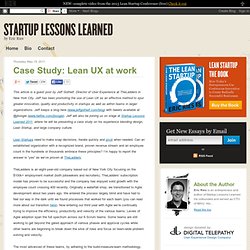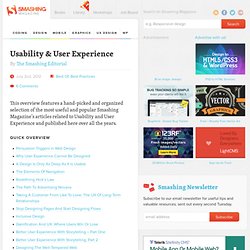 Usability & User Experience
This overview features a hand-picked and organized selection of the most useful and popular Smashing Magazine's articles related to Usability and User Experience and published here over all the years.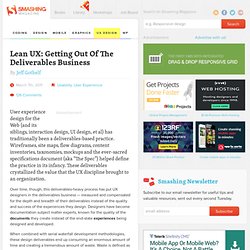 Advertisement User experience design for the Web (and its siblings, interaction design, UI design, et al) has traditionally been a deliverables-based practice. Wireframes, site maps, flow diagrams, content inventories, taxonomies, mockups and the ever-sacred specifications document (aka "The Spec") helped define the practice in its infancy.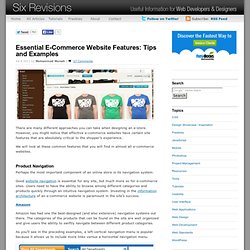 Essential E-Commerce Website Features: Tips and Examples
There are many different approaches you can take when designing an e-store. However, you might notice that effective e-commerce websites have certain site features that are absolutely critical to the shopper's experience. We will look at these common features that you will find in almost all e-commerce websites.
Oneupweb has recently put out some interesting research which includes the top 10 consumer expectations that influence purchase decisions.
Top 10 Things Customers Expect from Your Online Store