Texteditor
Par Martin Comme tout développeur vous avez besoin d'éditer souvent et rapidement des fichiers de code.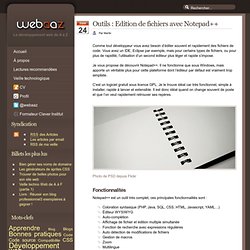 NOTEPAD++ - Edition de fichiers avec Notepad++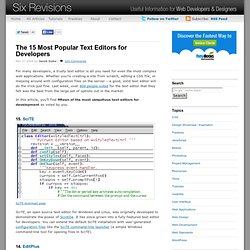 The 15 Most Popular Text Editors for Developers
For many developers, a trusty text editor is all you need for even the most complex web applications.
IBGS - Tools - Html - E - TextEditor | The power of TextMate on Windows
Homepage of Crimson Editor - Free Text Editor, Html Editor, Programmers Editor for Windows
editor PSPad - freeware HTML editor, PHP editor, XHTML, JavaScript, ASP, Perl, C, HEX editor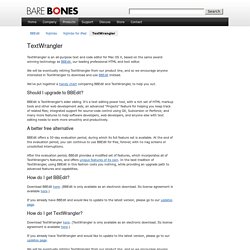 TextWrangler TextWrangler is the "little brother" to BBEdit, our leading professional HTML and text editor for the Macintosh. TextWrangler vs.