Photographe (photo)
Ryan Yoon Photography. Portfolio. Zeitgeist Films :: Bill Cunningham New York :: a film by Richard Press. STUDIO ERWIN OLAF. Klaus Kampert Photography. Koukei - The photography of Peter Coulson in Melbourne. James Mollison - Photographer. Photography by Marc Adamus.
Joanna Kustra photography. STUDIO ERWIN OLAF. PICTO - HEDI SLIMANE. SITE - Photo - Timothy Hogan Photography. SITE - Photo - JOHN WRIGHT. Photographer - August Bradley - Circus Life. Christian Stoll Photographer. Epic Wide angle views of futuristic locations.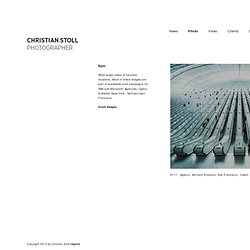 Most of these images are part of worldwide print campaigns for IBM and Microsoft. Www.jeremyblincoe.com. Dale May. Welcome : AMUSEMENT. ALEXANDER WANG. Max & Charlotte. Cemil Ağacıkoğlu - Photography. PHOTO >>> Jaques Bagios, Mode, Berlin. L'histoire de Bagios pourrait être un peu différente de celle d'autres photographes professionnels.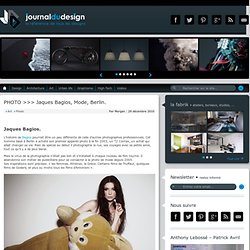 Cet homme basé à Berlin a acheté son premier appareil photo à la fin 2003, un T2 Contax, un achat qui allait changer sa vie. Rien de spécial au début il photographie la rue, ses voyages avec sa petite amie, tout ce qu'il y a de plus banal. Mais le virus de la photographie n'était pas loin et s'installait à chaque rouleau de film tourné. Il abandonne son métier de publicitaire pour se consacrer à la photo de mode depuis 2005. Isabelle Chapuis - PHOTOGRAPHE. Galeries. Leon Saperstein Photography. SITE - Photographe -Michael Kelley Photography | Gallery. Photographe - SHEITAN-M PHOTOGRAPHY.
---