Photographe (photo)
Ryan Yoon Photography
Portfolio
Zeitgeist Films :: Bill Cunningham New York :: a film by Richard Press
Klaus Kampert Photography
Koukei - The photography of Peter Coulson in Melbourne
Joanna Kustra photography
STUDIO ERWIN OLAF
SITE - Photo - Timothy Hogan Photography
SITE - Photo - JOHN WRIGHT
Photographer - August Bradley - Circus Life
Christian Stoll Photographer
www.jeremyblincoe.com
Dale May
Now / Art & Design, Tech By AMUSEMENT [DIGITALLY-INSPIRED] Take the time to watch the video and to appreciate the beauty of the landscapes created by the laser projections before racking your brain a bit to understand the technology at work behind it. Now / Art & Design
Max & Charlotte
Cemil Ağacıkoğlu - Photography
PHOTO >>> Jaques Bagios, Mode, Berlin.
L'histoire de Bagios pourrait être un peu différente de celle d'autres photographes professionnels. Cet homme basé à Berlin a acheté son premier appareil photo à la fin 2003, un T2 Contax, un achat qui allait changer sa vie. Rien de spécial au début il photographie la rue, ses voyages avec sa petite amie, tout ce qu'il y a de plus banal. Mais le virus de la photographie n'était pas loin et s'installait à chaque rouleau de film tourné. Il abandonne son métier de publicitaire pour se consacrer à la photo de mode depuis 2005.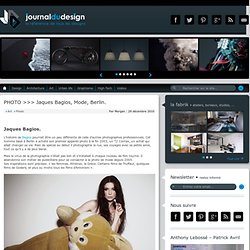 Isabelle Chapuis - PHOTOGRAPHE
Galeries
Born in California, 1972, Leon has been shooting fashion and beauty from his 1400sq/ft studio in Paris, France, since 1999. Travelling the world over, shooting in Italy, Germany, Spain, England, Japan, and China, he has recently relocated his studio to the good old USA, New York (Chelsea to be exact). Leon continues to travel, shooting editorials for internationally reknowned magazines such as Harper's Bazaar, Cosmopolitan, Tatler, Marie Claire, and Elle, as well as nine other British, French, Swiss, Chinese, and Japanese magazines.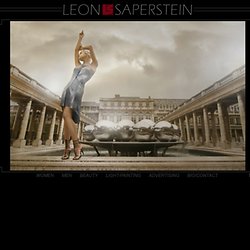 Leon Saperstein Photography
SITE - Photographe -Michael Kelley Photography | Gallery
Photographe - SHEITAN-M PHOTOGRAPHY