Norme (drupal[2])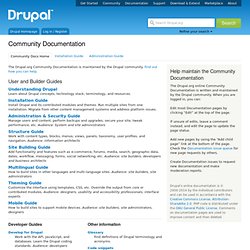 The Drupal.org online Community Documentation is written and maintained by the Drupal community. When you are logged in, you can:
API reference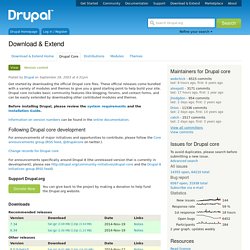 core
Get started by downloading the official Drupal core files. These official releases come bundled with a variety of modules and themes to give you a good starting point to help build your site. Drupal core includes basic community features like blogging, forums, and contact forms, and can be easily extended by downloading other contributed modules and themes.
French overview | localize.drupal.org
core translation downloads | localize.drupal.org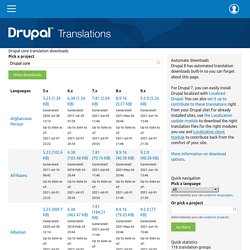 Skip to main content Skip to search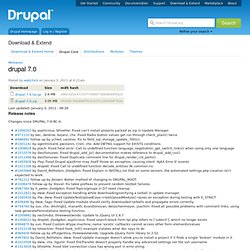 Last updated: January 5, 2011 - 06:26 Official release from tag: 7.0 Release notes
7.0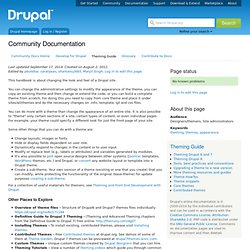 Last updated February 10, 2013.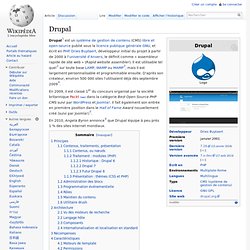 Un article de Wikipédia, l'encyclopédie libre. Drupal [ 1 ] est un système de gestion de contenu (CMS) libre et open-source publié sous la licence publique générale GNU , et écrit en PHP . Dries Buytaert , développeur initial du projet à partir de 2000 à l' université d'Anvers , le définit comme « assembleur rapide de site web » ( Rapid website assembler ).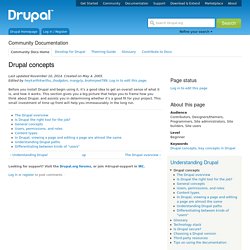 Last updated January 15, 2013.
concepts