Future projects
An artist that finds a pretty new way to celebrate the South's infamous mason jar has my attention. In this case, it's Carmen Jacob from Fort Worth, Texas. These made to order crochet lace jar hangers offer a delicate and lovely way to liven up your Southern decor.
The Mason Jar Made Pretty...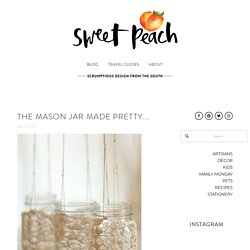 Alright, you nerds, it's time for another 'book'torial. The whole reason I created the first two 'book'torials (here and here) was so that I could create this nerdy chic book clutch. I'm completely smitten with how it turned out. Carrying a library card never looked so fashionable. ;) Wanna make your own? Stuff You'll Need: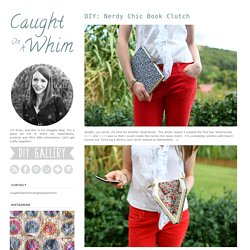 One of the first things I crocheted was roses. I saw cute brooches and I decided that I should have at least one)I found some tutorials in Internet here and hereMy first rose I don't want to show you) It was so strange and not much to look at) The second was better and after that all my roses was beautiful. So If you have problem doing it try again and you will have perfect rose! Depending on the thickness of yarn rose can be smaller or bigger.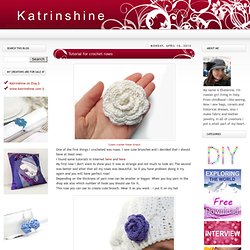 DIY: Flower Pin
"Werewolf is a simple game for a large group of people (seven or more.) It requires no equipment besides some bits of paper; you can play it just sitting in a circle. I'd call it a party game, except that it's a game of accusations, lying, bluffing, second-guessing, assassination, and mob hysteria." – Andrew Plotkin, creator of Werewolf Werewolf is based on the game Mafia, which was created in 1986 by Dimitry Davidoff, a psychology student in the USSR.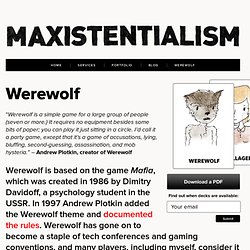 Turn a Book into An Art Journal (A Tutorial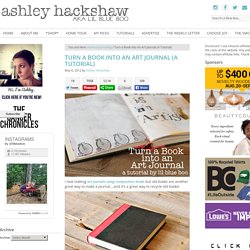 I love making art journals using composition books but old books are another great way to make a journal….and it's a great way to recycle old books! Since I add layers of paint and collage, the first thing I do is thin out the book. If the pages are sewn in I just pull out a few pages from each section….if the pages are glued to the binding I use a razor blade to cut them out. This is the thinned out book: To make the pages I start anywhere in the book and put pieces of wax paper under each page I'll be working with: I coat the pages with gesso (a primer you can purchase in the paint section of the craft or art supply store):
The Gift of Journaling (DIY Journal Kit and Artwork Download
I wanted to do a version of the DIY Art Kit but for a "journal" version so that it could be used for gifts. My artist friend Stephanie Corfee was so helpful in making the free artwork download for it. She made the large labels and small labels for labeling all the contents! This would be a fun gift idea for the holidays for for teacher gifts. I made two different versions: one for writing and one for art journaling.
Fleeceschals - PUNKTE KuschelLoop Loop Loopschal Schal - ein Designerstück von Sarterezza bei DaWanda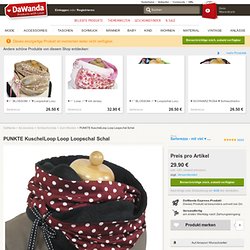 Dieses einzigartige Produkt ist momentan leider nicht verfügbar. Andere schöne Produkte von diesem Shop entdecken: mehr Produkte DaWandaAccessoiresSchlauchschalsZum WendenPUNKTE KuschelLoop Loop Loopschal Schal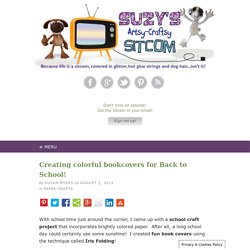 This post brought to you by Astrobrights Papers by Neenah Paper. All opinions are 100% mine. With school time just around the corner, the nice folks at AstroBrights papers asked me to come up with a back to school craft project that incorporates their brightly colored paper. AstroBrights Papers come in 23 bright colors and are perfect for projects at home, school, or the office. Their bright hues are sure to make your project stand out in a crowd.
how_to_draw_hands_12.jpg (640×3089)
A couple of weeks ago, we celebrated FNO by DIYing bow ties and neckties from scraps of denim at Madewell – because honestly, who isn't borrowing a bit of inspiration from the boys this season? Today we'll be showing you, who may have missed the event, how to DIY a bow tie with luxurious, Dolce & Gabbana-inspired velvet. Before you know it, you'll be well suited and ready to channel your inner Marlene Dietrich!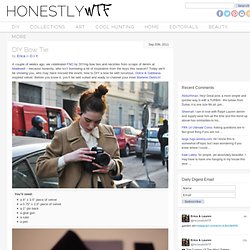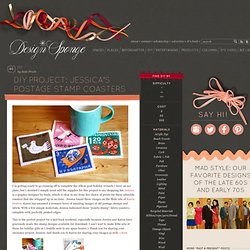 I'm getting ready to go running off to complete the zillion post-holiday errands I have on my plate, but I decided I simply must add the supplies for this project to my shopping list. Jessica is a graphic designer by trade, which is clear to see from her choice of prints for these adorable coasters that she whipped up in no time. Jessica found these images on the flickr site of Karen Horton.
Hoodie Boots | Little House of Rena ♠ Blog
Five years ago, I would def say no to this kinda shoes. Not that I don't like it…mostly because I'm too shy to wear it here in Indonesia. But hey, there's always a start for everything right? I choose the start on Feb. At the time I was browsing my outfit and thought nothing's good enough to wear.
Supplies: 1/2 yard of fabric or scarf. This is an easy DIY to turn a plain v-neck into an interesting cowl collar. You can use a scarf, fabric, anything that will fit around the neckline. Before: Mine was a crew neck so I made it a vneck by cutting a v... I made a tube by folding a rectangle of fabric that measured 36 by 30 inches.
DIY: V-neck into Gathered Cowl Collar
Homemade Hand Warmers
Keep your hands and your hearts warm this winter with these homemade hand warmers! This would make a great last minute holiday gift, or plan ahead and make this for your sweetheart for Valentine's Day. It requires a little bit of sewing, but if you have a sewing machine this project would be even easier. Sorry, no gluing allowed. You will need: - Felt (in colors of your choice) or you could use Fleece.
From Rae: This spring top is perfect for layering under cardigans in cool spring weather and can be worn right into summer! Choose two contrasting fabrics for extra pizzazz. The instructions here can be tailored to any size. Side view with pockets.
wildolive/ApplePaper.pdf
did you all have a good weekend? we pretty much got snowed in so during nap time I thought i'd scratch this little diy off my to-do list... This was the inspiration for this diy. i've had it pinned on pinterest for an eternity. so when I came across $3 sweatshirts at wal-mart the other day i felt like it was just meant to be. i resisted grabbing more than two (i am so bad when it comes to good deals) brought them home and gave them both a good wash and dry. the other one is white and i already have something in mind for it...
how to make a t-shirt flower
Make Something: Paper Punch Garland
DIY Idea: High-Impact, Low-Cost Wall Art!
The Gilded Hare: braided neckline tutorial