Musica!
C CP Artiste Album Label / Distributeur 1 1 CONCRETE KNIVES Be Your Own King Bella Union / Cooperative 2 66 FRUSTRATION Uncivilized Born Bad 3 9 MELODY'S ECHO CHAMBER Melody's Echo Chamber Domino / PIAS 4 12 SKIP AND DIE Riots In The Jungle Crammed 5 10 KENY ARKANA Tout tourne autour du soleil Because / Warner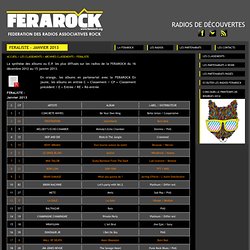 FERALISTE - Janvier 2013 - FERAROCK - Fédération des Radios Associatives Rock
Outils en ligne pour créer ou mixer de la musique
Famous People With Vinyl | buzzbrewery.com
So hello to you all and thanks for your patience. I'm just back from working on the next two Vas Deferens Organization projects in California, which is why there's been a lapse here on Mutant, but new posts should hopefully appear within a week or so now that I can devote myself again to Mutant related activities. Until then and if you're in New York next week, please don't miss the chance to take in VDO collaborator Michael Alan's performance at the Brooklyn's New Museum's Untapped street festival. This takes place in Manhattan on May 4th from noon to 4 PM at Sara D.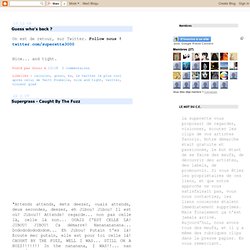 Superette (à la tête du client)
"... Et ce qui est fou c'est que les gens pensent qu'on est neutres tu vois, ils se disent bon, c'est juste un portail, c'est... c'est... oui voilà c'est neutre, c'est objectif... Pour eux Houyhnews c'est le site de l'AFP! [il rit] C'est génial!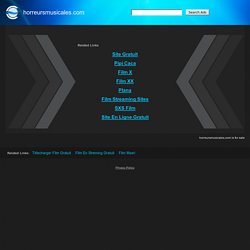 Le blog que vous cherchez n'est plus accessible depuis cette adresse. Vous pouvez le consulter à l'adresse suivante : horreursmusicales.over-blog.com Liste des articles du blog horreursmusicales.over-blog.com : Votre blog préféré a déménagé vers une version "site" plus évoluée. A très vite, merci de prendre la déviation.
mangedisc
Pour le Record Store Day, Sub Pop sort un sampler de son chapeau