Travel
Santa Fe's Thrifty Wintry Charms, Without Crowds
Welcome to www.historicspanishpoint.org
Explore 30 historical, environmental, and archaeological acres at this irreplaceable outdoor museum on Little Sarasota Bay in Osprey, Florida. Learn about the region's prehistory in "A Window to the Past," the only archaeological exhibition in the nation built inside of a shell mound. Connect with Florida's intrepid pioneer homesteaders at Sarasota's first produce packing house, a charming chapel and pioneer cemetery, and the beautifully preserved Guptill House, built in 1901.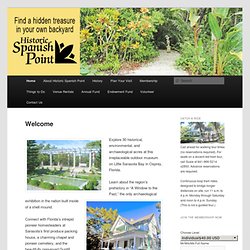 Your Guide to the Gulf Coast of Florida, its Hotels, Beach Rentals, Attractions, Restaurants, Dining, Fishing, Vacations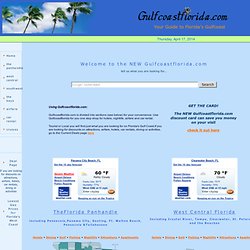 Our site includes the following:Gulf Coast / Florida Vacation Rentals lists golf condo property on Sanibel Island, Seaside, Bonita Beach, Captiva and Naples. Listings are on Marco Island as well as Panama City Beach, Pensacola Beach, Punta Gorda Anna Maria Island. Find a rental in Indian Rocks Beach, Flagler Beach, Ormond by the Sea, Daytona Beach, New Smyrna Beach and rentals in the Florida Keys, Key Largo, Marathon, Destin, Cape Canaveral, Cocoa Beach, Salellite Beach, Vero Beach, Gasparilla Island, Sarasota and Boca Grande, Redington Beach condosAmelia Island, Jacksonville Beach, Ponte Vedra Beach, Seagrove Beach, Siesta Key, Indian Shores, Cape San Blas, Destin, Panama City Beach, Seaside, Englewood, Punta Gorda and St. Petersburg. You will find rental condos and homes in St Augustine Beach, Crescent Beach, Palm Coast, Clearwater, Cape Coral, Venice, Ft Myers Beach, Sarasota, brandon carrollwood south tampa waterfront Copyright 2012 - Gulfcoastflorida.com
Southwest
FLY2PIE St. Petersburg - Clearwater International Airport
Do you have the G-Factor? Your journey - and your flight - matter and who better than SeatGuru to make sure you have the best one possible. No one knows cabin comfort like SeatGuru: we've been helping travelers choose the best airline seat for over ten years. And now we've condensed all our knowledge into our new Guru Factor ("G-Factor") rating so you can choose the best possible flight for your journey.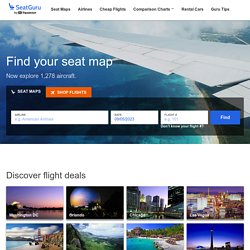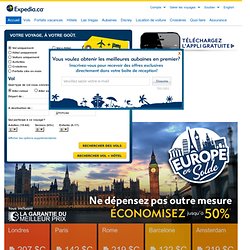 Quand vient le temps de voyager, Expedia.ca simplifie toutes vos démarches, comme trouver la meilleure station balnéaire ou réserver des billets d'avion bon marché pour votre prochain voyage d'affaires. Des tarifs aériens aux forfaits vacances, nous avons tous les outils dont vous avez besoin pour composer la meilleure escapade de votre vie. Expedia ne vous simplifie pas seulement la tâche, nous pensons aussi à votre budget. Grâce à la garantie du meilleur prix d'Expedia, vous pouvez être assuré d'obtenir les meilleurs aubaines sur toutes vos réservations. Les vacances idéales débutent par l'endroit parfait où rester.
Welcome to the Lee Island Coast