To_print
The GOP's Misplaced Rage
Leading conservative economist Bruce Bartlett writes that the Obama-hating town-hall mobs have it wrong—the person they should be angry with left the White House seven months ago.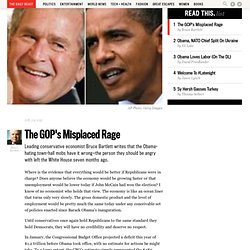 Foreign Policy: Seven Questions: Bernard Lewis on the Two Biggest Myths About Islam
theGlobe.com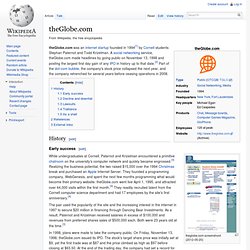 theGlobe.com was an internet startup founded in 1994[1] by Cornell students Stephan Paternot and Todd Krizelman.
In different economic eras, different things attract the attention of the media, investors, politicians, etc. Today a leading attention grabber would be crude oil, and the energy complex.
Ten Notes on Crude Oil: The Fixation