Access
Microsoft Access Flaws - Grouping by Memo field yields garbage
Flaws in Microsoft Access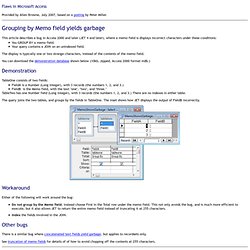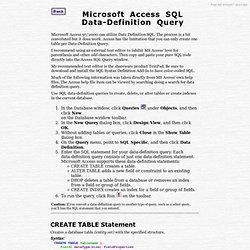 MS Access: Data Definition Query
Microsoft Access 97/2000 can utilize Data Definition SQL. The process is a bit convoluted but it does work.
When you create a hyperlink (hyperlink: Colored and underlined text or a graphic that you click to go to a file, a location in a file, a Web page on the World Wide Web, or a Web page on an intranet.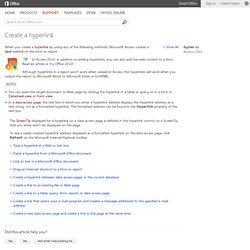 Create a hyperlink - Access - Microsoft Office Online
Sample Relational Database Data Models
When constructing a query or a filter, you need to tell Access what to look for in each field.
Access Tips: Query and Filter Criteria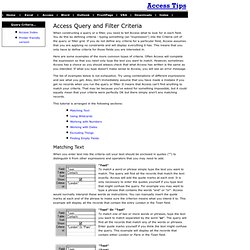 Geekgirl's Plain-English computer tutorials