SOPA/PIPA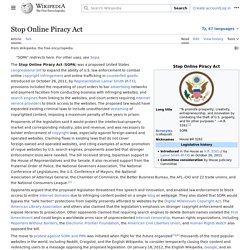 Proponents of the legislation state it will protect the intellectual-property market and corresponding industry, jobs and revenue, and is necessary to bolster enforcement of copyright laws, especially against foreign-owned and operated websites. Claiming flaws in present laws that do not cover foreign-owned and operated websites, and citing examples of active promotion of rogue websites by U.S. search engines, proponents assert stronger enforcement tools are needed. Opponents state the proposed legislation threatens free speech and innovation, and enables law enforcement to block access to entire internet domains due to infringing content posted on a single blog or webpage. They have raised concerns that SOPA would bypass the "safe harbor" protections from liability presently afforded to websites by the Digital Millennium Copyright Act.
Protect IP Act Breaks the Internet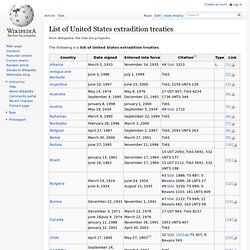 The following is a list of United States extradition treaties: Countries (light blue) with which the US (purple) has an extradition treaty Legend Citation: TIAS - Treaties and Other International Acts Series[1]Type: L - List treatyType: DC - Dual criminality treaty References[edit] External links[edit]
List of United States extradition treaties
News January 19, 2012 04:14 PM ET Computerworld - A day after thousands of websites went on strike protesting controversial anti-piracy legislation in the U.S., federal authorities today announced they have busted a pirate ring that allegedly hauled in $175 million.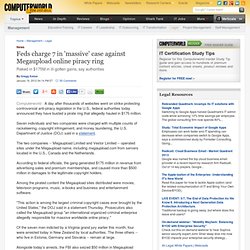 Feds charge 7 in 'massive' case against Megaupload online piracy ring