SOPA/PIPA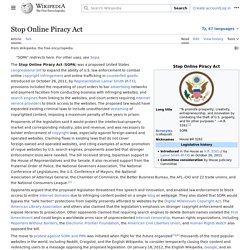 The Stop Online Piracy Act ( SOPA ) is a United States bill introduced by U.S. Representative Lamar S. Smith (R-TX) to expand the ability of U.S. law enforcement to combat online copyright infringement and online trafficking in counterfeit goods . Provisions include the requesting of court orders to bar advertising networks and payment facilities from conducting business with infringing websites, and search engines from linking to the websites, and court orders requiring Internet service providers to block access to the websites.
Protect IP Act Breaks the Internet
List of United States extradition treaties
News January 19, 2012 04:14 PM ET Computerworld - A day after thousands of websites went on strike protesting controversial anti-piracy legislation in the U.S., federal authorities today announced they have busted a pirate ring that allegedly hauled in $175 million.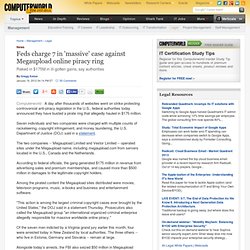 Feds charge 7 in 'massive' case against Megaupload online piracy ring