Stuff I Want
Nevada Bighorns Unlimited
STEER SKULL AND 2 FT 6 IN LONG HORNS COW LONGHORNS 8094 - eBay (item 170550759634 end time Dec-10-10 18:00:16 PST)
Home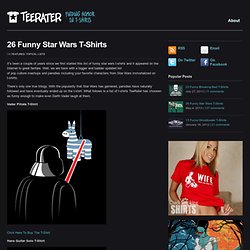 It's been a couple of years since we first started this list of funny star wars t-shirts and it appeared on the internet to great fanfare. Well, we are back with a bigger and badder updated list of pop culture mashups and parodies including your favorite characters from Star Wars immortalized on t-shirts. There's only one true trilogy. With the popularity that Star Wars has garnered, parodies have naturally followed and have eventually ended up on the t-shirt. What follows is a list of t-shirts TeeRater has choosen as funny enough to make even Darth Vader laugh at them. Vader Piñata T-Shirt
TeeRater » Blog Archive » 23 Funny Star Wars T-Shirts That Even Darth Vader Would Laugh At
Valve
Valve
Product: Model 629 Stealth Hunter
Performance Center • Magna-Ported Barrel • Dovetail Red Ramp Front Sight • PC Trigger with Trigger Stop • PC Tuned Action Performance Center guns originate from standard designs or are created from the ground up. From hand-cutting and fitting to fine tuning for precision, these firearms are top performers. Products from the Performance Center are the ultimate expression of old-world craftsmanship blended with modern technology.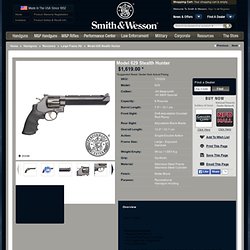 Model 70 Ultimate Shadow, Bolt Action Deer Elk Big Game Rifle -- Winchester Repeating Arms -- Product Model
Benelli Vinci | Hunting Shotguns
The new Benelli Vinci marks a revolution in hunting shotguns. Benelli presents the fastest-shooting, softest-kicking, most reliable lightweight 12-gauge shotgun in the world. The innovative design of this semi auto shotgun raises the standard in firearms technology. Driven by a passion for efficiency and simplicity, Benelli engineers have advanced the cutting edge. The superbly balanced Vinci embodies a new way of looking at shotgun design. The revolutionary new In-Line Inertia Driven ® operating system, with superior reliability and lightning fast speed, is the simplest semi-auto shotgun operating system ever devised.
Computer Stuff