Healthy Life Styles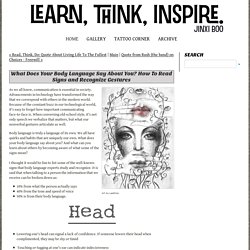 Art by LaetitziaAs we all know, communication is essential in society. Advancements in technology have transformed the way that we correspond with others in the modern world. Because of the constant buzz in our technological world, it's easy to forget how important communicating face-to-face is. When conversing old-school style, it's not only speech we verbalize that matters, but what our nonverbal gestures articulate as well.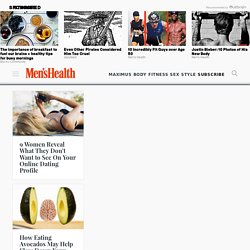 Don't Follow This Fitness AdviceBy Michael Easter Today If I told you to go out and do whatever you could to jar your bones, the goal being to place as many stressful impacts on them as possible, you might think that I have a side business selling casts, crutches,... 4 Ways to Recover after a MarathonBy John Davis Yesterday There's no way around it—completing a marathon is tough. Professional runners and newbies scraping through their first 26.2 miles are guaranteed dead legs, aching joints, and lifeless muscles for what... The One Move You Need For a Six-PackBy Kelsey Cannon Yesterday Two is typically better than one—especially when it comes to ice cream scoops, dollar signs, and hot blondes.
A lot can happen between visits to the doctor—especially since more than half of men skip out on their annual physical examinations, according to the American Academy of Family Physicians. "You can feel great, but still have killer numbers," says Bruce B. Campbell, MD, a men's health specialist at the Lahey Clinic in Burlington, Massachusetts. "Killer" is not a good thing in this example. That's why it's so important to perform regular self-exams.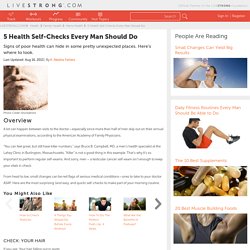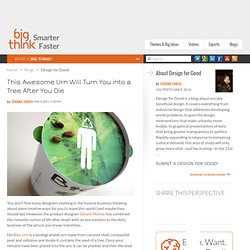 You don't find many designers working in the funeral business thinking about more creative ways for you to leave this world (and maybe they should be). However, the product designer Gerard Moline has combined the romantic notion of life after death with an eco solution to the dirty business of the actual, you know, transition. His Bios Urn is a biodegradable urn made from coconut shell, compacted peat and cellulose and inside it contains the seed of a tree. Once your remains have been placed into the urn, it can be planted and then the seed germinates and begins to grow. You even have the choice to pick the type of plant you would like to become, depending on what kind of planting space you prefer.