Fansubs
Ayako-Fansubs Blog
This post here will mainly hold all the patches (if any) for all the series that we've worked on and any older ones as we feel necessary. Also we're always looking for new recruits so please stop on by and contact me via email (contact page), mirc @ #m.3.3.w-recruit, or directly pm me (Korokun). Read the rest of this entry »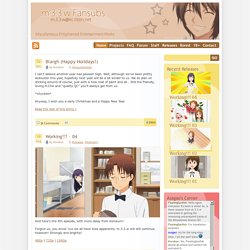 m.3.3.w Fansubs
Frostii
October 17th, 2011 by Skr Finally, a new episode… and a DVD redo! What's different in this release of 59? The script has some lines fixed for consistency and the encode is from DVDs. The DVDs are no way pretty or easy to work with; nevertheless, it's definitely an upgrade from what we were working with previously.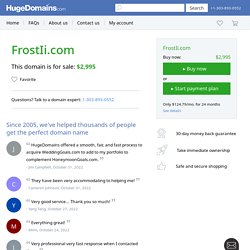 I think we're doing just this show this season. You can pretty much watch everything else on Crunchyroll anyway. ( Torrent )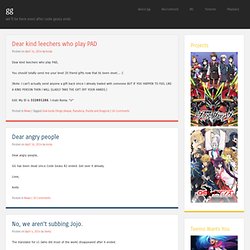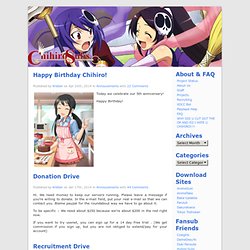 Hi. We need moniez to keep our servers running. Please leave a message if you're willing to donate. In the e-mail field, put your real e-mail so that we can contact you.