Mind & spirit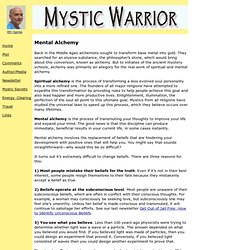 Back in the Middle Ages alchemists sought to transform base metal into gold. They searched for an elusive substance, the philosopher's stone, which would bring about this conversion, known as alchemy.
Mental Alchemy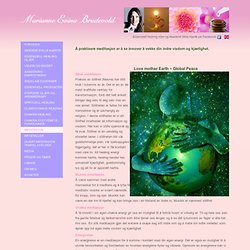 Å praktisere meditasjon er å se innover å vekke din indre visdom og kjærlighet. Stille Meditasjon Praksis av stillhet (Mauna) har blitt bruk i tusenvis av år. Det er en av de mest kraftfulle verktøy for transformasjon, fordi det helt enkelt bringer deg selv til deg selv mer en noe annet.
Meditasjon
Experience Vaults: Meditation - Insight Meditation as a Cure to Life - 88620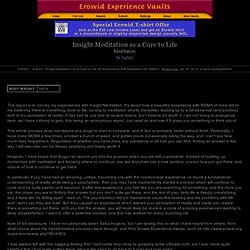 Citation: fruition.
How I Mastered the Power Nap
An unexamined brain is a tricky thing to carry around. You've got unintentional biases, marketing weaknesses, "overclocking" issues, and all kinds of other mental bugs you may not know about.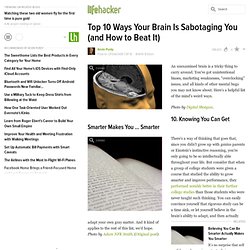 Avoid Information Overload with Regular Meditation
We've shared some of the benefits of mediation with you before , and blogger Phil Dhingra notes another advantage: the constant flow of information in modern media seems much less overwhelming. Meditation doesn't need to be a religious experience, as we've noted—it's just a way to slow down and focus your mind. Dhingra notes eight changes his life has experienced since mediating regularly, one of the most notable being the decline of what he calls "mind-rotting activities":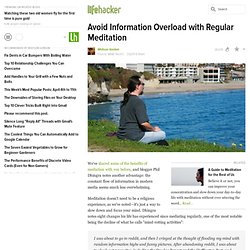 How to Find the Right Style of Yoga for You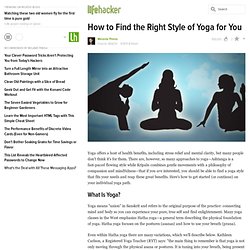 Yoga offers a host of health benefits, including stress relief and mental clarity, but many people don't think it's for them.
We've seen before that meditation can build up our brains and guard against information overload .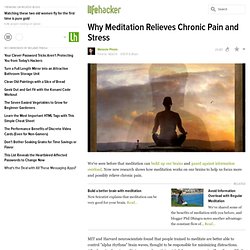 Why Meditation Relieves Chronic Pain and Stress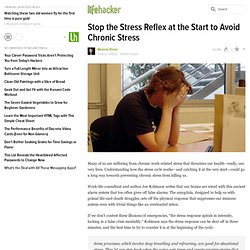 Stop the Stress Reflex at the Start to Avoid Chronic Stress
Many of us are suffering from chronic work-related stress that threatens our health—really, our very lives.
It seems everyone is interested in meditation...talking about the wonderful benefits, recommending classes and discussing the different ways to "do it". But, for a beginner, just what is "it"? And how do you do "it"?