Tipografica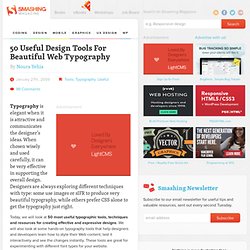 Typography is elegant when it is attractive and communicates the designer's ideas. When chosen wisely and used carefully, it can be very effective in supporting the overall design.
    B U C H S T A B E N M U S E U M     
typo 2's Photostream
typo 2's slideshow on Flickr
typo2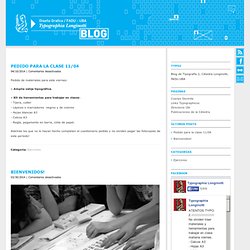 03/20/2013 | Comentarios desactivados Hola! Flamantes alumnos de Typographia II, sean bienvenidos !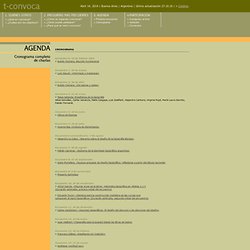 t-convoca
Encuentro 0: 22 de febrero 2002 » Rubén Fontana: Reunión Fundacional Encuentro 1: 29 de marzo » Luis Siquot: «Hormigas y mariposas»
WhatTheFont : MyFonts