Photography
This Also is a boutique agency that provides strategic and creative services for brands looking to introduce digital products that go beyond the web. Mobile has redefined the way brands can communicate with the world and is the most significant area for design to have an impact on our clients' business. Our agency is led by Brett Bergeron and Brian Baker. Together, they have imagined and designed products for some of the most visible brands in the world, including Google, HBO, and MTV. We are building a closely knit, multi-disciplinary team that is fully dedicated to product strategy and design. If you're hard working, positive, and curious, introduce yourself.
This Also is a photo(grapher) aggregator.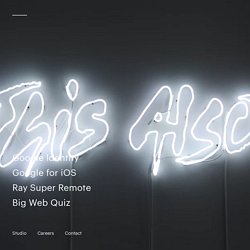 Werkstette
Mortierbrigade - Confuse & Conquer
moofe® - images, HDRI and assets for CGI
Branislav Kropilak
Earth Erotica Photography by Heather Firth
Reebok RevolutionSports+ Manchester United Family TreeCGI, Sports+ Arsenal CentenaryPeople, Sports+
Douglas Fisher - photography and post production
Don Dixon Film + Photography
Peter Hapak
menu菜单 No compromise EAST brand photography We are a global branding design agency with a reputation for creating and re-launching commercially successful luxury, premium and niche brands.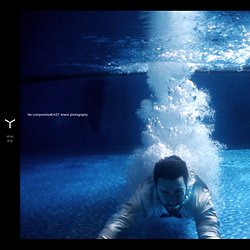 Yang Rutherford branding and design consultancy
SAM BASSETT
Alessio Pizzicannella - Photographer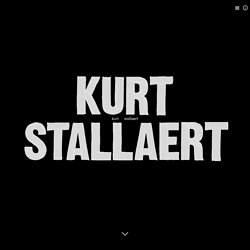 Kurt Stallaert Georges van Dammeplein 3 B-9140 Temse
Kurt Stallaert - Photographer/Director