Femme
breathe happiness
When I was 23 I found out I was pregnant, I was a little afraid about telling my family but my mum was instantly excited. I swore her to secrecy but she struggled to keep her excitement under wraps. When telesales people would call she would tell them just so she was able to tell someone and would spend ages discussing what my baby would call her, what she would buy, how she would look after him whenever my husband and I needed her to. When I was 6 weeks pregnant my mum was admitted to hospital with a urine infection. She had suffered from Multiple Sclerosis for years.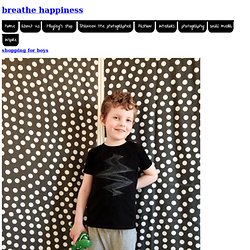 A Beautiful Mess Wedding by Arrow & Apple | Style Me Pretty : The Ultimate Wedding Blog
Location Categories Tags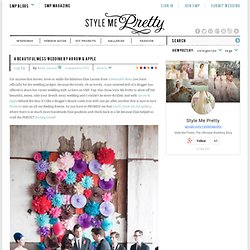 Belly Dance on Vimeo
Sigh.... this dress shop is my pride and joy. I spent the last year (before we bought the store) curating a sizable collection of magical vintage dresses and then felt as if I'd landed on the moon when we purchased the collection from The Style. It was pure magic!
Red Velvet // Dress Shop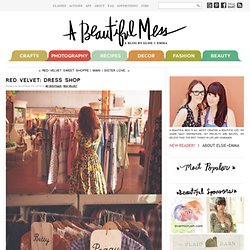 Love Mae :: New designs
What is in my bag today,
shine blockas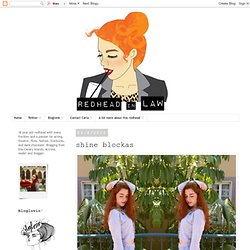 He llegado del sur y tengo un montón de fotos que compartir con vosotros! La verdad es que no tengo demasiadas novedades que contaros, solo que tengo unos horribles dolores de barriga y creo que son por el periodo o algo, así que me voy a tomar una pastilla porque no aguanto más!! I came back from the south with loads of pictures to share with you!
photos by: Kathleen Bly post designed by kristin ess Mad love for our first guest post winner, Taylor Nick!!! I am fully obsessed with this bohemian-inspired-braided-goodness! Even though Taylor had some SERIOUS competition, there's no doubt that this little lady took the cake in our hair tutorial contest. She created a beautiful, textured, easy hairstyle that will work with almost any hair type.