Femme
breathe happiness
My daughter started preschool a couple of weeks ago, she is 2.5years old and I found it was a bit of a wrench letting her go but she is also so ready and so far loves it. A mum at school asked me if I was planning to go back to work now she is at preschool. I do work but am lucky that photography is flexible and worked around my children so I am there to pick them up from school 99% of the time. I felt a embarrassed that she assumed I was a stay at home mum and immediately went OTT explaining my job and how it works. I'm not sure why I felt embarrassed, being a stay at home mum is bloody hard work.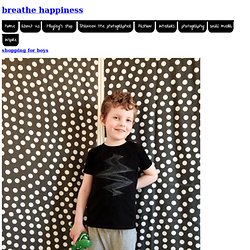 A Beautiful Mess Wedding by Arrow & Apple | Style Me Pretty : The Ultimate Wedding Blog
Location Categories Tags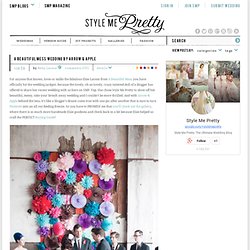 Belly Dance on Vimeo
Sigh.... this dress shop is my pride and joy. I spent the last year (before we bought the store) curating a sizable collection of magical vintage dresses and then felt as if I'd landed on the moon when we purchased the collection from The Style. It was pure magic!
Red Velvet // Dress Shop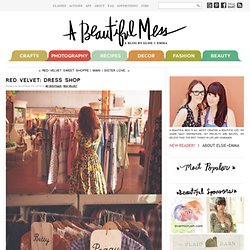 Love Mae :: New designs
What is in my bag today,
shine blockas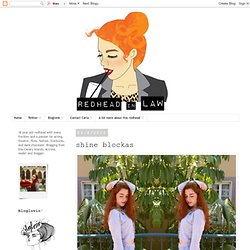 He llegado del sur y tengo un montón de fotos que compartir con vosotros! La verdad es que no tengo demasiadas novedades que contaros, solo que tengo unos horribles dolores de barriga y creo que son por el periodo o algo, así que me voy a tomar una pastilla porque no aguanto más!! I came back from the south with loads of pictures to share with you!
photos by: Kathleen Bly post designed by kristin ess Mad love for our first guest post winner, Taylor Nick!!! I am fully obsessed with this bohemian-inspired-braided-goodness! Even though Taylor had some SERIOUS competition, there's no doubt that this little lady took the cake in our hair tutorial contest. She created a beautiful, textured, easy hairstyle that will work with almost any hair type.