Food
BeRo Flour. Roman Food. Roman food mosaic.Vatican. 2005.© Sue Schenk This entry is about food in Rome, the ancient empire.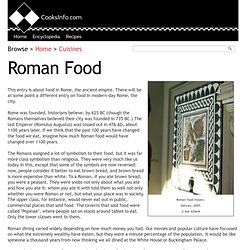 There will be at some point a different entry on food in modern-day Rome, the city. Rome was founded, historians believe, by 625 BC (though the Romans themselves believed their city was founded in 735 BC.) The last Emperor (Romulus Augustus) was tossed out in 476 AD, about 1100 years later. Chicken Tikka Marinade For Spicy Kebabs - Flock. This chicken tikka marinade requires at least 24 hours to work its magic but preferably 48 hours.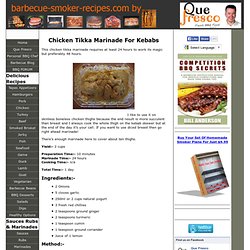 I like to use it on skinless boneless chicken thighs because the end result is more succulent than breast and I always cook the whole thigh on the kebab skewer but at the end of the day it's your call. If you want to use diced breast then go right ahead marinade! There's enough marinade here to cover about ten thighs. Yield:- 2 cups Preparation Time:- 10 minutesMarinade Time:- 24 hoursCooking Time:- n/a. Sharwoods. How To Make Beef Carbonade Recipe (Food & Drink: Beef) Beef Carbonade Recipe.
Tender Beef Carbonade in a thick sauce served with noodles or rice. Taste our Beef Carbonade recipe. View Ingredients In: 250 g bacon2 large onions, sliced1 tbsp sugar200 g plain flour1 tbsp thyme1 tsp salt to taste1 1/4 kg beef stewing meat, cut into chunks200 ml vegetable oil100 g chopped parsley30 ml beer300 ml stock (beef, chicken, vegetable)1 large casserole dish1 sharp knife1 chopping board1 slotted spoon1 spoon.
---