CS Theory
Computer Architecture. Learn to Code: The Full Beginner's Guide. Programming Concepts - Prof. Holowczak. Aho/Ullman Foundations of Computer Science. This book has been taken out of print by W.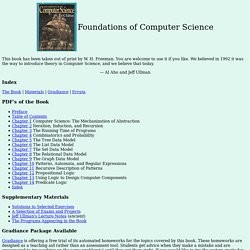 H. Freeman. Programming Methodology - Download free content from Stanford. Best Course You'll Find by mrfrizzlefry This professor is just a gifted teacher, plain and simple.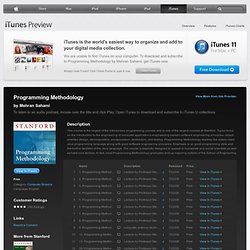 He grasps the concepts fully and completely, and explains them from the ground up in a way that's both interesting and totally understandable. You don't have to sit and study and try to decipher what he's talking about; you just sort of watch and learn.
---