Infinite learning ©
Some articles on Second life (SL) have been coming lately, highlighting the way companies are using the virtual space in a corporate way. Networking, hosting meetings or conferences and especially when travel is difficult this alternative not only saves time but allows geographical boundries to disappear. The National Science Foundation highlights how many organizations see SL "as a win-win scenario, saving not only time and money but also carbon emissions".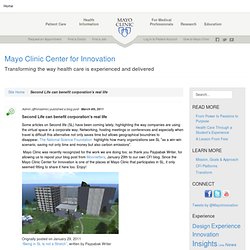 Second Life can benefit corporation's real life | Mayo Clinic Center for Innovation
Social Learning Community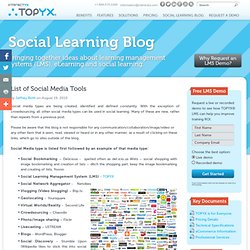 Social media types are being created, identified and defined constantly.
List of Social Media Tools That Can be Used in Social Learning - Interactyx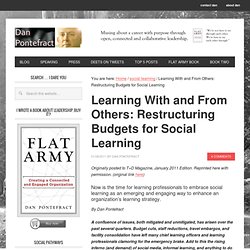 Learning With and From Others: Restructuring Budgets for Social Learning
Originally posted to T+D Magazine, January 2011 Edition. Reprinted here with permission. (original link here )