Web-Design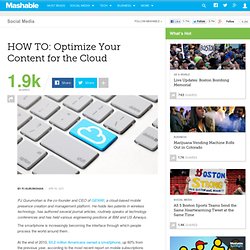 HOW TO: Optimize Your Content for the Cloud
PJ Gurumohan is the co-founder and CEO of GENWI , a cloud-based mobile presence creation and management platform. He holds two patents in wireless technology, has authored several journal articles, routinely speaks at technology conferences and has held various engineering positions at IBM and US Airways. The smartphone is increasingly becoming the interface through which people process the world around them. At the end of 2010, 63.2 million Americans owned a smartphone , up 60% from the previous year, according to the most recent report on mobile subscriptions from digital analysis company comScore. By 2015, 43% of all Americans will have a smartphone , predicts research aggregator eMarketer.
Some web designers (and many web content writers) view on-page SEO as a necessary evil to an effective content strategy on the web. However, when properly executed, SEO can actually enhance a site visitor's experience, rather than detract from it. In this article, I'll run through several examples of how SEO can be improved with the user in mind. Reviewing these examples should help site builders gain a solid understanding of SEO practices that work together to create highly effective sites .
User-Friendly SEO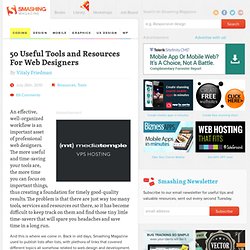 An effective, well-organized workflow is an important asset of professional web designers. The more useful and time-saving your tools are, the more time you can focus on important things, thus creating a foundation for timely good-quality results. The problem is that there are just way too many tools, services and resources out there, so it has become difficult to keep track on them and find those tiny little time-savers that will spare you headaches and save time in a long run. And this is where we come in. Back in old days, Smashing Magazine used to publish lists after lists, with plethora of links that covered different topics all somehow related to web design and development. We have undergone quite a development since then, and are now publishing almost only in-depth articles — written by some of the best professionals in the industry.
The Best Domain Name Generator Ever: Impossibility!
The 50 Awesomest Viral Videos Under 30 Seconds Long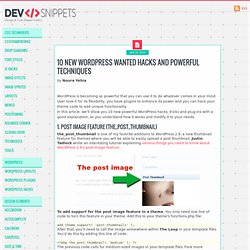 10 NEW WordPress Wanted Hacks and Powerful Techniques » DevSnippets
by Noura Yehia WordPress is becoming so powerful that you can use it to do whatever comes in your mind. User love it for its flexibility, you have plugins to enhance its power and you can hack your theme code to add unique functionality. In this article, we'll show you 10 new powerful WordPress hacks, tricks and plug-ins with a good explanation, so you understand how it works and modify it to your needs. 1.
Who can resist a colourful, thoughtful venn diagram anyway? In terms of blogging success, infographics are far more likely to be shared than your average blog post. This means more eyeballs on your important information, more people rallying for your cause, more backlinks and more visits to your blog. In short, a quality infographic done well could be what your blog needs right now.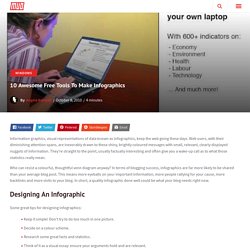 Fine-Tuning WordPress for SEO
Just a few short years ago, building static websites by hand with HTML/CSS was the norm. Nowadays, WordPress powers almost 14% of all websites [ 1 ] . Originally developed as a blogging platform, WordPress has since morphed into a powerful content management system for all types of websites.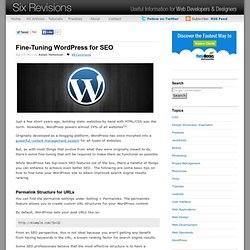 Display Property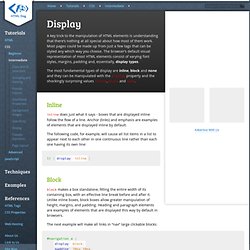 inline does just what it says - elements that are displayed inline follow the flow of a line. Strong , anchor and emphasis elements are traditionally displayed inline. block puts a line break before and after the element. Header and paragraph elements are examples of elements that are traditionally displayed block-line.
100 + Must Have Cheat Sheets and Quick References For Web Designers and Developers | DesignBeep
In this post we have 25 CSS snippets and hacks that will solve many of the most frequently used and, at times, frustrating CSS development tasks. Why reinvent the wheel when there are already plenty of time-saving pre-written CSS code snippets? As well as some classic and timeless CSS hacks you will also find many CSS3 snippets, like box-shadow, border-radius,linear-gradient and many more. Adding shadow to text – text-shadow Helps make your text stand out from the rest.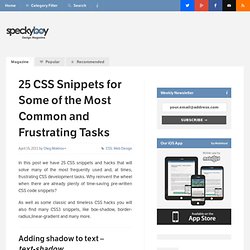 http://xosovui.com Diễn Đàn Xổ Số - Lô Gan - Xổ Số Miền Bắc - Kết quả Xổ Số - Diễn Đàn Xổ Số Vui
http://hagiangplateau.blogspot.com Hải Âu và những người bạn
http://donghonguoiviet.com Dòng Họ Người Việt
http://caodangnghebk.com Cao đẳng nghề by mutian Dec 7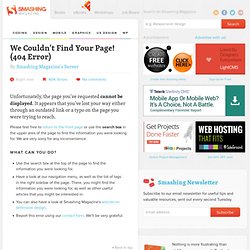 We know how hard it is to find good useful tools that all of your developers and designers out there spend hours searching for. And for that reason, we're regularly collecting useful online web services, tools and resources — little time-savers that can boost every designer's workflow and save time that would otherwise be required for mundane tasks. You might have seen some of these tools in our Twitter stream or on our Facebook page , but certainly not all of them.
WordPress – one of the most advanced and powerful Content management system. It has immense functions to create any type of blog or website within a matter of time. Millions of blogs are created in WordPress everyday. The most important reason behind popularity of WordPress is you can easily create a blog without having good knowledge of coding language. There are many resources on the internet that can help you create blogs in WordPress in no time such as plugins, themes, widgets, tutorials and much more.
13 Best WordPress Plugins You Should Check Right Away To Install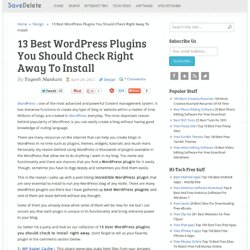 9 Ideas for Crafting a Better 'About' Page
New visitors want to know who you are and why they should care. This makes your 'About' page one of the most important pages on your website as it is often here new visitors go before further engaging (subscribe, support, buy, etc) with your site. Despite this, the 'About' page is in many cases left unattended, down prioritized (compared to e.g. the home page) or even left out entirely.