Random Help
Make your resume stand out by using a beautiful design that most people have never seen before. Here are some terrific resume ideas to inspire you. You might want to bookmark this article and come back to it when you're updating your resume. Enjoy!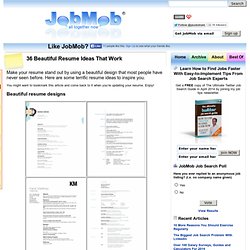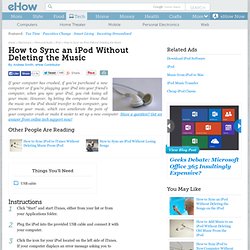 How to Sync iPod Without Erasing Syncing your iPod without erasing the other music that is stored on it is essential to learn if you wish to change... How to Sync iPod to New Computer Without Deleting Songs You may have chosen to or needed to purchase a new computer or laptop. An iPod that you have previously used with...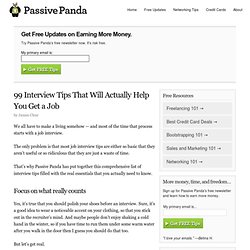 We all have to make a living somehow — and most of the time that process starts with a job interview. The only problem is that most job interview tips are either so basic that they aren't useful or so ridiculous that they are just a waste of time. That's why Passive Panda has put together this comprehensive list of interview tips filled with the real essentials that you actually need to know.