Business-education
Business Model Workout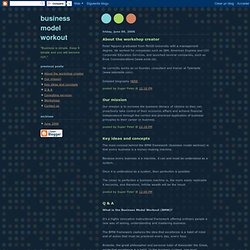 What is the Business Model Workout (BMW)? It's a highly innovative instructional framework offering ordinary people a new way of seeing, understanding and mastering business. The BMW framework captures the idea that excellence is a habit of mind and of action that must be practiced every day, every hour. Aristotle, the great philosopher and personal tutor of Alexander the Great, wrote that excellence is a habit.
Negotiating Power
ActionCOACH Franchise - Home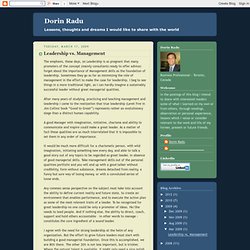 Leadership vs. Management
The emphasis, these days, on Leadership is so pregnant that many promoters of the concept (mainly consultants ready to offer advice) forget about the importance of Management skills as the foundation of leadership. Sometimes they go as far as minimizing the role of management in the effort to make the case for leadership. I beg to see things in a more traditional light, as I can hardly imagine a sustainably successful leader without great managerial qualities. After many years of studying, practicing and teaching management and leadership I came to the realization that true leadership (Level five in Jim Collins' book "Good to Great") represents rather an evolutionary stage than a distinct human capability.
The Customer Collective | The WOW Approach to Price Negotiations
Business-Edu.ro, portal de Educatie de Afaceri! | Business-Edu.ro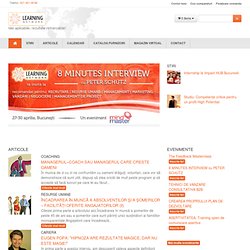 Learning Network este portalul care sustine invatarea si dezvoltarea personala ca instrumente esentiale de business. Aici gasesti cele mai noi stiri, articole, studii de caz si bune practici din industrie. Scopul nostru este sa ii ajutam pe cei care sunt in cautarea unor programe de invatare sa identifice rapid si corect programe relevante, sustinute de profesionisti experiementati si demni de incredere, adaptate nevoilor de dezvotare si optimizate bugetului disponibil.
2011: A Year of Opportunity : The World
The Family Business Blog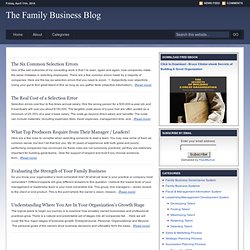 One of the sad outcomes of my consulting work is that I've seen, again and again, how companies make the same mistakes in selecting employees. There are a few common errors made by a majority of companies. Here are the top six selection errors that you need to avoid. 1.
18 years in the NFL with the Minnesota Vikings and New York Giants. Three Super Bowl appearances. 3,686 completions, 6,467 pass attempts, 342 touchdowns, 47,003 yards passing, and 3,674 yards rushing — all NFL records. A Hall of Fame induction in 1986. Monday Night Football.
Fran Tarkenton's Blog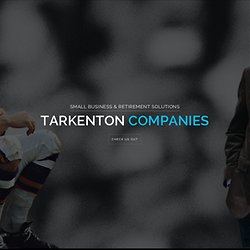 Small Giants - Bo Burlingham - Official Book Website
Decker Communications:Welcome
Mike Bosworth Enterprises-Home