Arec-VIP
5 Ways To Create Big Buzz For Your Business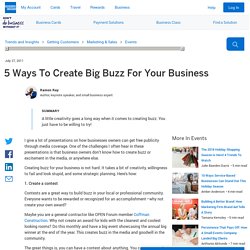 A little creativity goes a long way when it comes to creating buzz. You just have to be willing to try! July 27, 2011 I give a lot of presentations on how businesses owners can get free publicity through media coverage. One of the challenges I often hear in these presentations is that business owners don't know how to create buzz or excitement in the media, or anywhere else.
How to Give Feedback That Works | BNET
Last Updated Feb 11, 2011 11:43 AM EST Every manager (and parent) knows that constructive feedback is key to improving performance. But what makes the feedback most effective?
Alexander Manu speaker at prospeakers.com for Corporate Events
Alexander Manu is a strategic innovation practitioner, international lecturer and author. He works with executive teams in Fortune 500 companies and lectures around the world on innovation, imagination, change agents and strategic foresight.