Humor
Y U NO Click! Image Hosting & Short Links @ Qikr. Rate My Random Funnies [70 Pics] 30215.jpg (521×443) Only In America. RayWilliamJohnson's Channel. Upload Subscription preferences Loading...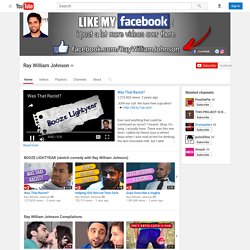 Working... RayWilliamJohnson. The 11 Most Amazing Autocorrect Fails from Look What I Found. Don't Argue With The Gay Flight Attendant. My flight was being served by an obviously gay flight attendant, who was camping it up outrageously.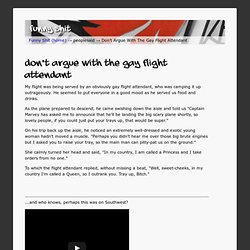 He seemed to put everyone in a good mood as he served us food and drinks. As the plane prepared to descend, he came swishing down the aisle and told us "Captain Marvey has asked me to announce that he'll be landing the big scary plane shortly, so lovely people, if you could just put your trays up, that would be super. " Numanuma. They Will Never Have A Girlfriend. Mister nice hands .com by rafaël rozendaal, 2001. 20 funniest names EVER theCHIVE.
---