Articulos interesantes
As customers wield more power and influence over businesses than ever before, it's vital for business leaders to understand the social media phenomenon and prepare their organizations to thrive. Through social media, massive numbers of customers are engaging in new ways with companies and each other. This is having a significant impact on businesses everywhere—whether companies know it or not.
Social Media Handbook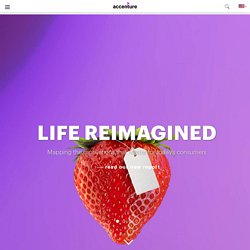 Por qué entrar en SM?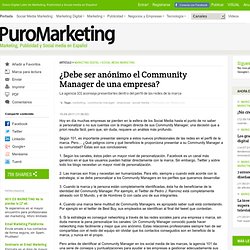 Hoy en día muchas empresas se pierden en la esfera de los Social Media hasta el punto de no saber si personalizar o no sus cuentas con la imagen directa de sus Community Manager; una decisión que a priori resulta fácil, pero que, sin duda, requiere un análisis más profundo.
¿Debe ser anónimo el Community Manager de una empresa?