Cool
August 10th, 2012 Facebook Contest! Entries must be in by Monday at noon EST. Have fun!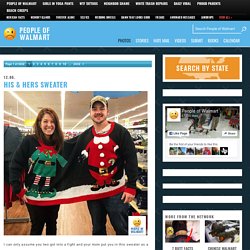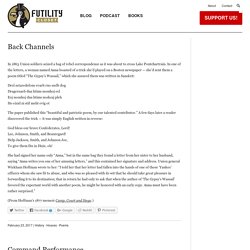 Bilingual palindromes, offered by Luc Étienne in Palindromes Bilingues, 1984: Mon Eva rêve ton image, bidet! = Ted, I beg, am I not ever a venom?Untrodden russet! = T'es sûr, Ned dort nu?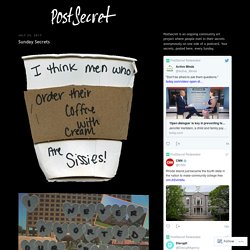 —–Email—– People do care… and you're not the only one who has had that thought. I owe my life to my Duke friends and my therapist at Duke's counseling center… —–Email—– I live in the next town over (Chapel Hill), and I care very much about how much you're hurting. Please reach out to those around you to stay safe. You can find out about suicide intervention resources in our community here: http://www.trianglesuicideprevention.org/resources.htm . Be well.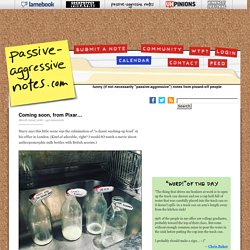 A wife of noble character…does all the dishes? April 16th, 2014 · 73 comments Writes Julia, a student at an evangelical university in Indiana: "In our graduate student offices, there are more crusty dishes and microbial communities to be found than in the labs next door. After four weeks of mugs, oatmeal bowls and lunch containers had built up, one lad took the most effective course of action and posted this encouraging note for us single ladies to know what it takes to catch ourselves a guy just like him."
This past October, Dear Photograph and About Time had a contest to give away a trip to anywhere in the world for people who sent in a Dear Photograph related to love or their family. Once our winner Jennifer found out she won she told me in an email it was the best day of her life because a day before she found out the adoption papers for their new child went through. Jennifer just sent me an email linked to a blog post to their trip they went on to Turks & Caicos in March. Looks like they made a few new memories and an unforgettable trip of a lifetime.