Reference
Date Arithmetic. Adding Dates You can add some number of days to a date by simply using the =SUM function.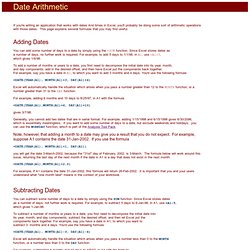 Since Excel stores dates as a number of days, no further work is required. DonationCoder.com.
PC World - 101 Fantastic Freebies. Once upon a time you actually had to pay for great software and services -- hard to believe, but true.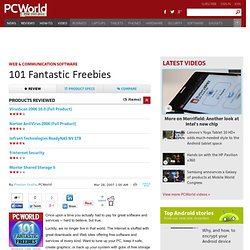 Luckily, we no longer live in that world. The Internet is stuffed with great downloads and Web sites offering free software and services of every kind. Softwarecrew UK | Software News and Reviews. Code Sector Products. Adobe Tutorials and Training Online.
---