Publishing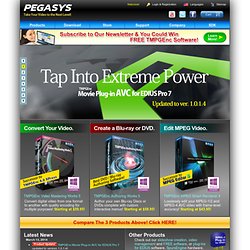 TMPG Inc. Buy - TMPGEnc DVD Author 3 with DivX® Authoring
TMPGEnc Video Mastering Works 5 TMPGEnc Plus 2.5 TMPGEnc MovieStyle TMPGEnc MPEG Smart Renderer 4 TMPGEnc Authoring Works 5
Alcohol Software is DVD - CD burning software. CD & DVD burn
Alcohol 120%, is a powerful Windows CD and DVD burning software that makes it easy to create backups of DVDs* and CDs. Additionaly, the program lets you store your most used CDs as images on your computer, and you can mount them on 1 of the 31 virtual drives with a click of a button. Our burning software includes a Pre-Mastering function which lets you burn files directly from your hard drive, and supports Blu-ray format and HD DVD.Compatible with all Windows 32 and 64 bit operating systems up to Windows 8. Home users make backup copies of their game CDs and movie DVDs*, allowing the kids to treat multimedia disks roughly, without destroying their value.
Autoplay Media Studio Plugins
SSE Setup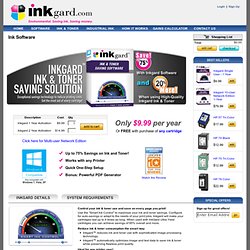 Inkgard.com
Control your ink & toner use and save on every page you print! Use the "Smart Ink Control" to maximize your ink and toner savings. Configure for auto-savings or adapt to the needs of your print jobs. Inkgard will make your cartridges last up to 4 times as long. When used with InkGard Ultra Yield cartridges you can achieve savings of 95% overall and more. Reduce ink & toner consumption the smart way
Whats New What's New in PaperPort 14? PaperPort 14 Desktop Enhancements The Nuance Cloud Connector application: Now you can gain access to a number of cloud services, including Microsoft Live SkyDrive, Google Docs, Box.net, and many more.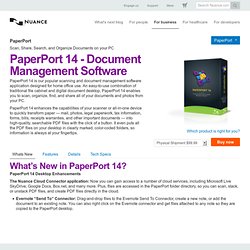 PaperPort 12 - Document Scanning Software, Document Imaging & Scanning Services