Creating Apps
Distribute your App - iOS Developer Program. App Store You pick the price You get 70% of sales revenue Receive payments monthly No charge for free apps No credit card fees No hosting fees No marketing fees The revolutionary App Store experience makes it easy for you to reach millions of iPad, iPhone, and iPod touch customers.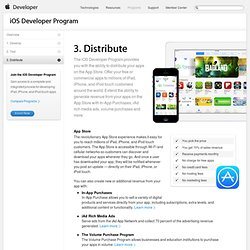 Develop on your Mac - iOS Developer Program. Development Tools in the iOS SDK Development Resources Xcode Complete development environment provides project management, a powerful source editor, and a graphical debugger.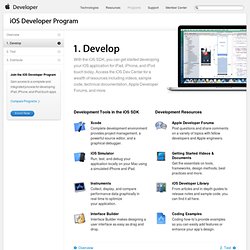 Apple Developer Forums Post questions and share comments on a variety of topics with fellow developers and Apple engineers. How to Make an iPhone App: Part One. See part two on coding your App.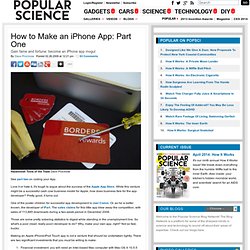 Love it or hate it, it's tough to argue about the success of the Apple App Store. While this venture might be a successful cash cow business model for Apple, how does business fare for the app developer? Pretty good, it turns out. One of the poster children for successful app development is Joel Comm. How to Make an iPhone App: Part One. Test on your iPad, iPhone, and iPod touch - iOS Developer Program. Test in Real-Time Plug in your iPad, iPhone, and iPod touch to use Xcode's graphical debugger, or collect real-time performance data in Instruments' timeline view.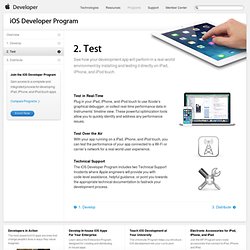 These powerful optimization tools allow you to quickly identify and address any performance issues. Test Over the Air. Developer Programs. Developer Technologies Overview. Developer Tools The Xcode developer tools package provides you with a powerful, easy-to-use development environment that includes everything you need to create great apps.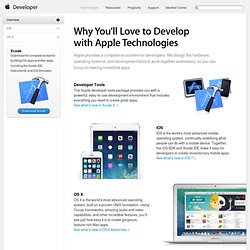 See what's new in Xcode 5. How To Create Your First iPhone Application - Smashing Coding. Advertisement Update: 01/10/2012: The original version of this article by Jen Gordon was published in August 2009.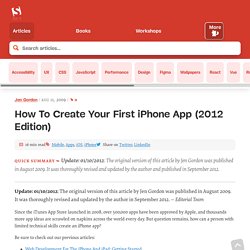 It was thoroughly revised and updated by the author in September 2012. — Editorial Team Since the iTunes App Store launched in 2008, over 500,000 apps have been approved by Apple, and thousands more app ideas are scrawled on napkins across the world every day. Developer Support Center. Resources for Apple Developers. iOS Access the resources for developing, designing, and distributing apps for iPad, iPhone, and iPod touch. iOS Dev Center.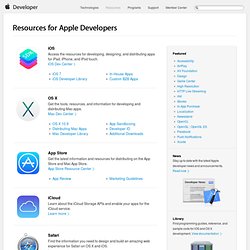 ---