Design
Moleskine Art: collected works | RVA Magazine | Richmond, VA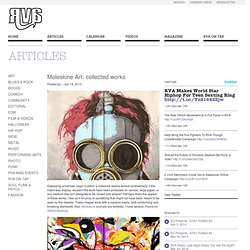 Posted by: – Jun 18, 2010 Displaying art whose origin is within a notebook seems almost contradictory; if the intent was display, wouldn't the work have been produced on canvas, large paper, or any medium that isn't designed to be closed and sealed? Perhaps that's the appeal of these works; I feel as if I'm privy to something that might not have been meant to be seen by the masses. These images work with a medium easily, both conforming and breaking standards. Also, Moleskine journals are fantastic, I have several. Found on Glibert Musings.
YI Zip Earphones by Ji Woong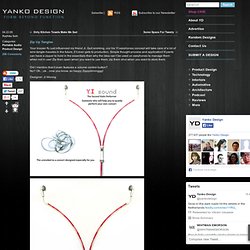 Zip Up Tangles Your trouser fly just influenced my friend Ji. Quit smirking, coz his YI earphones concept will take care of a lot of wire-tangle-hassles in the future, if it ever gets to production.
Dear GFXartist friends and family, For over a decate GFXartist has been a home for many of us, we made friends, shared good and bad, but most of all we learned from eachother. All good things come to an end and that end is here for GFXartist. We would like to thank everyone for being a part of GFXartist and hope you will continue to connect with your GFXartist family and friends around the web.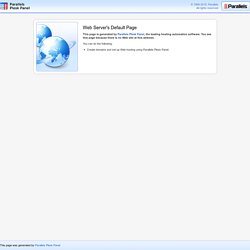 digitalart.org - Expression Through Technology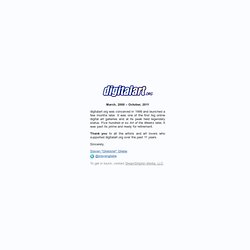 March, 2000 – October, 2011 digitalart.org was conceived in 1999 and launched a few months later. It was one of the first big online digital art galleries and at its peak held legendary status.
design resources: design books : graphic design books, web desig
One-page, No-Clicks Industry approved portfolio and resume specifically designed by recruitment teams to simplify and fast track the hiring of ambitious artists. All Devices
cgCoach.com - The Experience