Norton
CAFE CLUBMAN
Omar's started this project in June of 2003.
Commando Specialties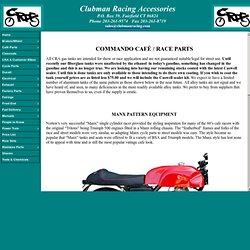 Clubman Racing
All CRA gas tanks are intended for show or race application and are not guaranteed suitable/legal for street use. Until recently our fiberglass tanks were unaffected by the ethanol in today's gasoline, something has changed in the gasoline and this is no longer true. We are looking into having our remaining stocks coated with the latest Caswell sealer.
British Only
Andover Norton International Ltd. is a company specialising in the manufacture and distribution of spare parts for Norton motorcycles, particularly COMMANDO models produced from 1968 to 1976. ANIL is also a distributor of AP Racing (formerly Lockheed) motorcycle parts.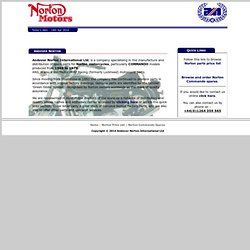 Andover Norton
Legendary Motorcycles
Fair Spares