Random
Why I Won't Sign Your NDA. The other day I got to chatting with a lovely woman who reached out after reading my blog.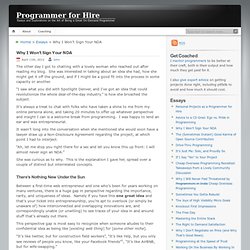 She was interested in talking about an idea she had, how she might get it off the ground, and if I might be a good fit into the process in some capacity or another. "I saw what you did with Spotlight Denver, and I've got an idea that could revolutionize the whole deal-of-the-day industry." is how she broached the subject. It's always a treat to chat with folks who have taken a shine to me from my online persona alone, and taking 20 minutes to offer up whatever perspective and insight I can is a welcome break from programming. ParkatmyHouse - a smarter way to park.
This Kit Lets You Print Out The Internet. This complete project kit made by Adafruit allows you to print out things from the Internet.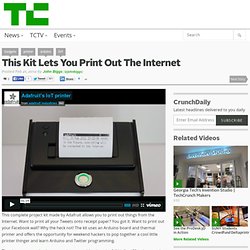 Want to print all your Tweets onto receipt paper? You got it. Want to print out your Facebook wall? Mechanical Keyboard Guide - Overclock.net - Overclocking.net. Terminology First, it's worth noting that modern keyboards use a matrix to detect when keys are pressed.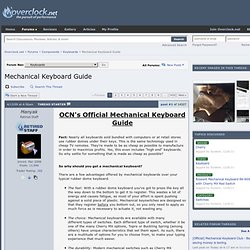 This is required so each individual key (of which there may be over 100) doesn't need to be connected to the board controller separately. FontPark Is a Searchable, Sortable Database of Over 70,000 Free Fonts.
---