Forno a legna
Build Your Own $20 Outdoor Pizza Oven | Cob Oven. (The following entry is all about making a cob oven, a lovely and inexpensive outdoor pizza oven.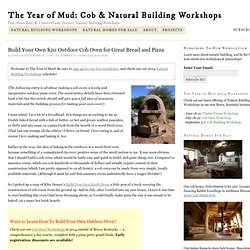 The construction details have been trimmed back a bit, but this article should still give you a full idea of necessary materials and the building process for making your own oven!) I must admit, I'm a bit of a breadhead. Building a wooden fired pizza oven, light construction. Lav din egen brændefyret pizzaovn DIY. Costruzione Forno a legna. Grillworks Inc Wood Grills - Customer Grill Photos. Mario Celotti — Barbecue e forno a legna — Stampa — Ordine degli Architetti, Pianificatori, Paesaggisti e Conservatori della Provincia di Milano. Il progetto nasce dall'idea di recuperare uno spazio, una volta adibito a deposito legna, con una struttura ospitante oltre al deposito stesso, anche un barbecue e un forno a legna con annessa area pranzo.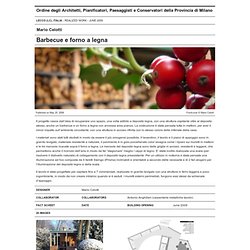 La costruzione è stata pensata tutta in mattoni, per aver il minor impatto sull'ambiente circostante, con una struttura in acciaio rifinita con lo stesso colore delle inferiate della casa. I materiali sono stati tutti studiati in modo da essere il più omogenei possibile. Build a Backyard Wood-Fired Pompeii Oven. Wood fired pizza oven grande koko. Barbecue Smoker Time Lapse. Construccion de barbacoa y horno de leña.avi. Pizza Oven. Building a Authentic Italian Wood-Burning Pizza Oven. Costruire un forno a legna. Costruire un forno a legna. Come costruire un forno a legna spendendo poco.
---