Blogs
Tech Blog | The care and feeding of Elephants
The following is a behind the scenes walkthrough on building apps for the Pebble Smart Watch by our lead wearables engineer, Damian Mehers. For our announcement of Evernote for Pebble, click here. When Pebble released the new Pebble 2.0 SDK and app store, it suddenly became possible to do a whole lot more with Pebble apps than before, including setting up a configuration screen for your Pebble App. In this post, I'll take you through my journey of setting up the Pebble App configuration to use OAuth to authenticate to a web service (Evernote in this case), by way of Node.js. I'll also share my experience publishing the Node.js app to Amazon's cloud services (AWS), and Microsoft's cloud services (Azure). How Pebble Configuration works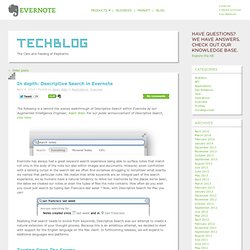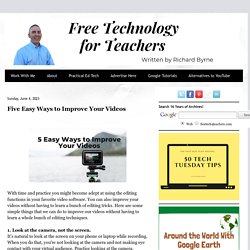 This is a guest post from Samantha Morra of EdTechTeacher.org, an advertiser on Free Technology for Teachers. Many of us using technology in the classroom find ourselves caught between two worlds: Apple and Google. Apple's iPad is a fantastic tool in the classroom which provides students with various opportunities to consume, create, and communicate. Similar to a swiss-army knife, it is only limited by how we choose to use it. At the same time, Google apps provide students with cloud-based services, from search to document creation and sharing, that work seamlessly on iPad.
No 5th graders were drunk in the making of this video. CALLING IN DRUNK (S5E5) featuring MaxNoSleeves. Subscribe to Calling In Drunk! https://www.youtube.com/CallingInDrunk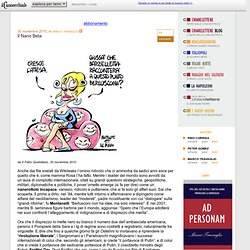 da Il Fatto Quotidiano, 30 novembre 2010Anche dai file svelati da Wikileaks l'omino ridicolo che ci ammorba da sedici anni esce per quello che è, come mamma Rosa l'ha fatto. Mentre i leader del mondo sono avvolti da un'aura di complotto internazionale, citati su grandi questioni strategiche, geopolitiche, militari, diplomatiche e politiche, il pover'ometto emerge (si fa per dire) come un nanerottolo incapace, vanesio, ridicolo e puttaniere, che si fa solo gli affari suoi. Sai che scoperta. Il primo a dirlo, nel '94, mentre tutti intorno s'affannavano a dipingerlo come alfiere del neoliberismo, leader dei "moderati", padre ricostituente con cui "dialogare" sulle "grandi riforme", fu Montanelli: "Berlusconi non ha idee, ma solo interessi".
Not only does capitalist growth not reduce inequality; it increases it. What happens when the black experience is relegated to background noise? What role should the social platform play as the feminist movement continues to grow? The bad news? The forces of opposition may be just as strong as he is. Dishonest employment agencies are only part of the problem.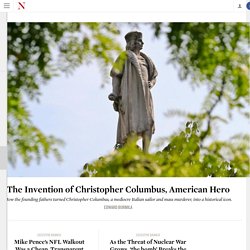 The 1 percent have long had smartphones from Porsche and Vertu to quench their high-end thirst, but when it comes to dual-SIM handsets, the elite have had to settle for something a little more ordinary. For those in need, Gresso created Azimuth, the first dual-SIM luxury handset. Starting at $2,000, the phone is made of titanium, with both the keys and logo crafted out of 18K or white gold.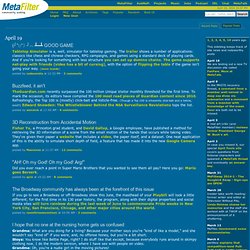 April 19 Tabletop Simulator is a, well, simulator for tabletop gaming. The trailer shows a number of applications: classics like chess and chinese checkers, RPG campaigns, and games using a standard deck of playing cards. And if you're looking for something with less structure you can set up domino chains.
Community Weblog
What's this 'Heartbleed' I keep hearing about, and why should I care? Think of it like "trick or treating" and you put your hand in a big bowl of candy, and pull out something random... Read more in Technology/IT CEO Interview: What do Obamacare and HBO GO have in common? So many times I've seen companies fail to test the scalability of their applications or websites because it is "too hard" to simulate that much activity.. Read more in Business Water balloon content marketing: Who says cyber security can't be fun? [VIDEO] What's so funny about cyber security?