Blogs
Tech Blog | The care and feeding of Elephants
Gerardo Lopez-Fernandez is an Operations Architect at Evernote. He is focused on helping scale the environment and provide tools and direction in support of the Operations team efforts. What role do you play on the Operations team? As the Operations Architect I primarily focus on making sure the production environment and the tooling we use to run it fit together in a cohesive fashion. This also includes evaluating new technologies and approaches to solving challenges we face. I also spend a fair amount of time writing and integrating tools, contributing some of them as open source to the community at large.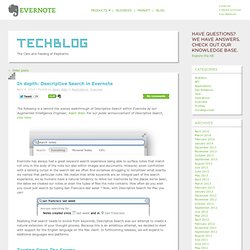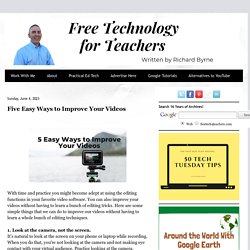 This is a guest post from Samantha Morra of EdTechTeacher.org, an advertiser on Free Technology for Teachers. Many of us using technology in the classroom find ourselves caught between two worlds: Apple and Google. Apple's iPad is a fantastic tool in the classroom which provides students with various opportunities to consume, create, and communicate. Similar to a swiss-army knife, it is only limited by how we choose to use it. At the same time, Google apps provide students with cloud-based services, from search to document creation and sharing, that work seamlessly on iPad.
No 5th graders were drunk in the making of this video. CALLING IN DRUNK (S5E5) featuring MaxNoSleeves. Subscribe to Calling In Drunk! https://www.youtube.com/CallingInDrunk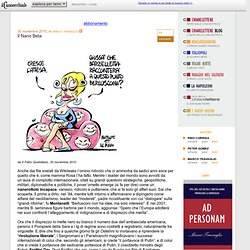 da Il Fatto Quotidiano, 30 novembre 2010Anche dai file svelati da Wikileaks l'omino ridicolo che ci ammorba da sedici anni esce per quello che è, come mamma Rosa l'ha fatto. Mentre i leader del mondo sono avvolti da un'aura di complotto internazionale, citati su grandi questioni strategiche, geopolitiche, militari, diplomatiche e politiche, il pover'ometto emerge (si fa per dire) come un nanerottolo incapace, vanesio, ridicolo e puttaniere, che si fa solo gli affari suoi. Sai che scoperta. Il primo a dirlo, nel '94, mentre tutti intorno s'affannavano a dipingerlo come alfiere del neoliberismo, leader dei "moderati", padre ricostituente con cui "dialogare" sulle "grandi riforme", fu Montanelli: "Berlusconi non ha idee, ma solo interessi".
The bill now being pushed by the neocons and AIPAC could destroy the most promising developments in a decade. He's not the only Republican governor who has abused his office to destroy political enemies. Oh, how we love those Republican "straight-shooters." Ten groups that are laying the foundation for an economic justice revival. Subscribers Only The deployment of US Special Operations forces is a growing form of overseas power projection.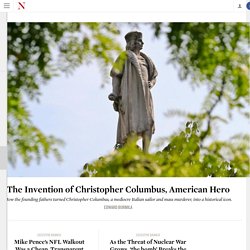 The 1 percent have long had smartphones from Porsche and Vertu to quench their high-end thirst, but when it comes to dual-SIM handsets, the elite have had to settle for something a little more ordinary. For those in need, Gresso created Azimuth, the first dual-SIM luxury handset. Starting at $2,000, the phone is made of titanium, with both the keys and logo crafted out of 18K or white gold.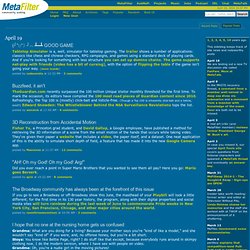 January 16 UK comedian Anthony Richardson proudly presents British running commentary of American sports. First, the one referred to as American "football" but more accurately described here as "robot rugby league". For further amusement, there's "base-ball", which is a bit like cricket except with a glove that makes everything easier.
Community Weblog