Interactive agencies foreign
Hook | Interactive and Commercial Art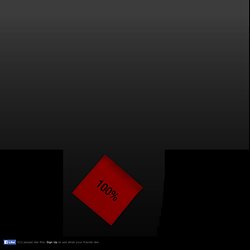 Interuptive - an Idea-based Interactive Agency based in Singapor
We believe every online work should have an idea behind it. Ideas that engage the target audience. Ideas that bring in the results for your brand.
for clients who want to build challenger brands, products and communications. We offer services including strategy, brand identity, advertising, performance marketing, web design, mobile apps, UX, product design, social media... whatever our clients need to build their businesses. "Albion is in many ways the anti-WPP.
Albion London - a digitally-minded integrated advertising agency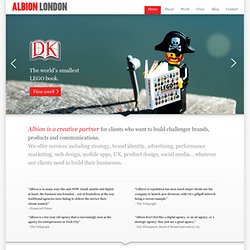 Tool of NA Digital
Bridge Worldwide – A Leading Digital and Relationship Marketing
Creating the Difference - Futurecom ist das führende Schweizer U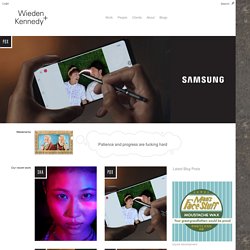 A band of rockers embark on an epic 11,000-kilometre burn-up. They set out from the birthplace of café racer culture—the Ace Café in London—and finish at Madras Café in India, close to the Royal Enfield plant in Tamil Nadu where the Continental GT is built. Spanning continents and cultures, this café-to-café ride captures the spirit of the motorcycle culture and the exhilaration of what its like to ride the Continental GT, the debut of the lightest, fastest, most powerful Royal Enfield in ...
Situation Interactive - An Entertainment Marketing and Interacti
G2 Direct & Digital
Lean Mean Fighting Machine
Big Ideas come out of Big Pencils
I hold a dual role within Publicis Groupe, serving as both active Chief Strategy and Innovation Officer at VivaKi — a global leader in digital advertising solutions — and Chair for leading digital agencies DigitasLBi and Razorfish. At VivaKi, my team and I focus on incubating new ideas, approaches, partnerships and models for the next generation of data-driven marketing, storytelling, brand rethinking and the next two billion customers (China and India). In order to achieve these goals, I am responsible for Emerging Opportunities and Partnerships for VivaKi/Publicis Groupe. Emerging Opportunities includes co-creating the future with startups (VivaKi Ventures), media companies (The Pool) and brands (Finch 15). Partnerships includes working closely with Publicis Corporate and the leadership of Google, Facebook, Microsoft, Apple and many other global technology platforms, as well as a range of ad-tech specialists (BlueKai, Medialets, Adelphic Mobile).
Razorfish