Community Manager
Get flash to fully experience Pearltrees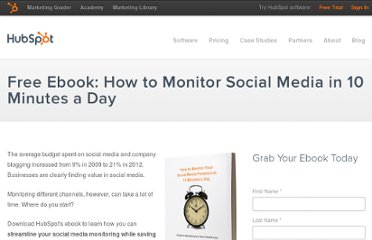 Social media can be beneficial for your business, but monitoring different channels can take a lot of time. Where do you start? Download HubSpot's ebook (in text and audio formats) to learn how you can streamline your social media monitoring while saving time !
Recently, I've been practising my French and involving myself in French discussions on Twitter about the definition of a Community Manager. It seems that the role is only just starting to be discovered in France. Unfortunately it's still something employers are reserving for interns and work experience placements, but hopefully that will change soon. Anyway, one of the questions that come up a lot is "What is a Social Media Community Manager?
You've created a Facebook fan page and people are frequenting your page. But do you really know how many people visit your page, what areas are popular and what parts of the world your visitors come from? Facebook Insights shows some demographic information on your page, but is limited to information about interactions with your fans.