fIlm-making
Film School. DIY Steadicam, Glidecam. This article isn't intended as a complete building guide...I really just wanted to chronicle some of the unique aspects of the stabilizer I put together.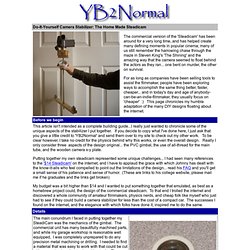 If you decide to copy what I've done here, I just ask that you give a little credit to 'YB2Normal' and send them over to my site to check out my other work. To be clear however, I take no credit for the physics behind why this works, or even the overall design. Top 10 Screenwriting Tips Introduction to Screenwriting How to become a screenwriter. Over the last quarter century I've stumbled and lurched my way to some understanding of the screenwriter's craft.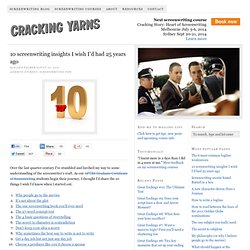 As our AFTRS Graduate Certificate of Screenwriting students begin their journey, I thought I'd share the 10 things I wish I'd know when I started out. 1. Why people go to the movies If you're making films to be viewed by the cinema-going public, it would seem pretty obvious that you should seek to understand why people go the movies, wouldn't it? Not to me. Mental_floss Blog » 15 Film Production Credits Explained. Ever wonder what all those strange credits are when they roll by at the end of a film?
I used to, until I moved to LA, where I started meeting Best Boys and Dolly Grips with their kids when I took my son to the playground—yes, Hollywood, where you meet Gaffers and Armourers at your average Saturday night house party. So I started asking questions, and here's what I've learned: 1. Boom Operator. 666 DIY Horror Filmmaking Tutorials. It's that time of year again, so we thought it was time to update last years killer feature "Horror Filmmaking: From Script to Scream."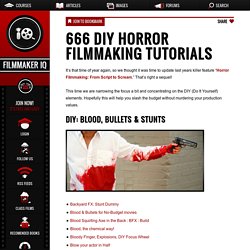 That's right a sequel! This time we are narrowing the focus a bit and concentrating on the DIY (Do It Yourself) elements. FilmmakerIQ.com.
---