Inspiration Blogs
Celyn / Kew Gardens Grow Wild Campaign Celyn worked with Kew Gardens again on their £10.5m Grow Wild Scheme to bring people and communities together to sow, grow and support UK native wild flowers. The Grow Wild Scheme encourages … Read more about 'Celyn / Kew Gardens Grow Wild Campaign' Oscar Wilson / Virgin Money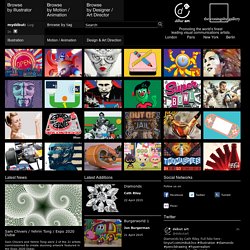 Doodlesplatter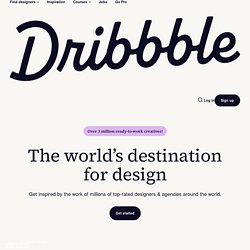 Toggle navigation What are you working on? Dribbble is show and tell for designers. Learn more Sign up ← Prev Next →
More than 400 invited guests attended the opening event of The Art Hunter in Sydney on Tuesday night. The Art Hunter launch is a collaboration between The Cool Hunter and Jaguar, and the opening night was also the Australian debut of the spectacular Jaguar C-X17 concept car. To present The Art Hunter, we engaged our dream team of collaborators, led by the incomparable Natalie Longeon and Peter Pengly from The Artistry (they designed and executed our Summer Lovers Rotate store as well), to transform a 500 m2 warehouse in Alexandria into a genuinely exciting, temporary three-week art exhibition experience. The Art Hunter is not a white-walled space where you quietly walk past pieces of art. Instead, it is an eclectic and vibrant environment where every wall is a different color (by our paint sponsor Taubmans), where there is no natural light and where the work of more than 40 artists, curated by us, is not only on display but also for sale.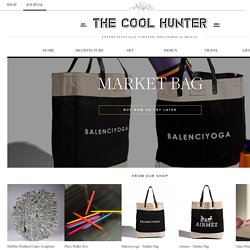 "An Artisan Designer Toy" documentary film & exhibition to premiere in Valencia, Spain! The film "An Artisan Designer Toy" — which is described as "a documentary about the pleasure of creating, getting dirty hands, and learning from mistakes" — is set to premiere in Valencia, Spain, on Saturday June 14th, 2014. Taking place at La Rambleta (pictured above), the movie will be screened at 10PM local time and admission is FREE! We're told that the capacity of the theater is just over 600 seats, so hopefully it shouldn't be a problem for those interested to attend. Immediately following the film, at 11:30PM local time, there will be an exhibition of custom Designer Toy pieces open to the public in the same space. It should be a fantastic night for those that can attend!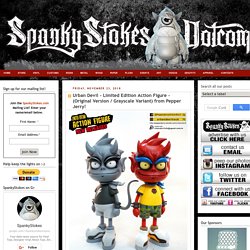 SpankyStokes.com | Vinyl Toys, Art, Culture, & Everything Inbetween
Super7 Blog - Home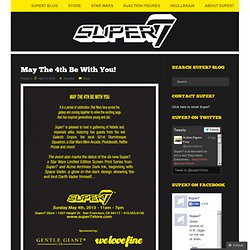 Super7 is going to WonderCon this weekend! If you're going to be in Anaheim, come on down to booth #1453 and check us out three new exclusive releases - Toxic Garbage Dump FossillaAn ancient, fearsome beast rests deep underground – until it is lurched from its slumber by a foul substance, oozing down from above. Thus the Toxic Garbage Dump Fossilla is born! The mighty beast defies all logic of exhistence with his half-decomposed body lumbering in vengeful rage! Cast in four color melted drip vinyl, blood red, putrid purple, shocking blue, and bile yellow, each monstrous monstrosity is a unique, one-of-a-kind cacophony of color!
What has three ears, three eyes, two lips, and three uhh… yeah.. Ron English's Bunnny Rabbbit, the counterpart and companion to Rabbbit. Each figure stands 10" tall and are cast in a beautiful GID vinyl.
Vinyl Pulse|Daily News About Designer Toys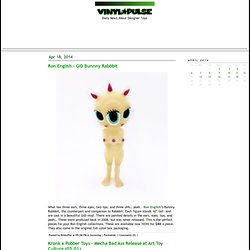 Computer Arts is the magazine for people who believe design matters, and has been inspiring and informing graphic designers and illustrators since 1995. With both a deluxe print edition and a fully-interactive, bespoke iPad edition, Computer Arts brings you behind-the-scenes access to cutting-edge design projects, in-depth analysis and incisive opinions from the design world's thought leaders, plus the very best new work from the global design community. Whether it's a shift in creative thinking or a change to the business of design, you can rely on Computer Arts to bring you detailed analysis of the pivotal events.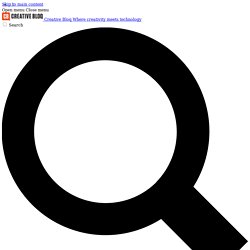 Kidrobot Blog
KAWSONE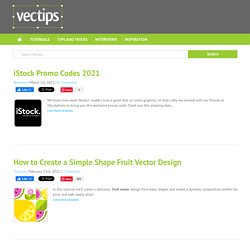 If you're about to create an app, website, or really anything relating to the graphic design field or just looking to increase your collection of resources, here you will find the best free stuff! Each month, we're going collect our favorite vector and Illustrator freebies to feature in a roundup. Here is the second edition of this series, so check out these awesome vector icons, patterns, banners and other useful Illustrator resources! Have other freebies you'd like to share with the Vectips community? We'd love to know–just leave a comment below.
Blog | Jeremy Loves Popjects
We've reached the finale of Toys by Design for Design Bureau, and I'm "chuffed" to conclude my column with that polymath, Pete Fowler. Here's an artist who was an early player in the designer toy game, but he didn't pause on plastic. In fact, he didn't pause at all. For over a decade, Pete Fowler has let loose a panoply of woodland critters and seafaring sprites in mediums as disparate as toys, trophies, tables and thread.