Artist Websites
damonsoule.com - news
The Art of Skinner | Welcome to the online home of all things Skinner!
Ryan Putnam Avatar Ryan Putnam Owner / Designer / Illustrator With a rich background in fine art, graphic design, and illustration Ryan is Rype Arts' rampant right brain – the branding medicine man with the right recipes for distinguishing imagery. He is fluent in multiple design disciplines and technologies. In addition, Ryan is the owner and operator of VectorMill, Vectips and Amperbranch.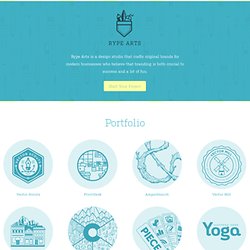 Rype Arts - Brand Design & Illustration for the Progressive Small Business
GODMACHINE
Nice to be back working with friends again and to be working on one of my favorite films for a second time. After they gave me Blade Runner I couldnt imagine what could top it, untill they suggested Alien. I hadn't given the film much thought in years and didnt even get caught up in the hype with the new Prometheus film, seeing it a separate from the originals, but after being asked to produce the poster watched them all again.
Bwana Spoons!
Island Projects Art & Ecology by Bwana Spoons Hi. My Name is Bwana Spoons. Welcome to my new series of arts based on the people, art, and wildlife of islands.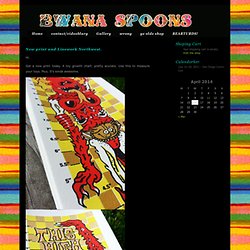 arbito.com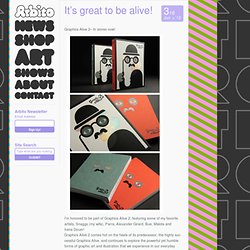 It's great to be alive! Graph­ics Alive 2– In stores now! I'm hon­ored to be part of Graph­ics Alive 2, fea­tur­ing some of my favorite artists, Snaggs (my wife), Parra, Alexan­der Girard, Bue, Mal­ota and Irana Douer!
KAWSONE
MARS-1