Business
In Virginia, Developer Is on a Mission to Revive His Town
Entrepreneur Demographics: Who's an Entrepreneur Now?
Cyberweapon Warning From Kaspersky, a Computer Security Expert
At CUNY's Top Colleges, Black and Hispanic Freshmen Enrollments Drop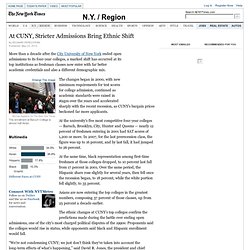 The changes began in 2000, with new minimum requirements for test scores for college admission, continued as academic standards were raised in stages over the years and accelerated sharply with the recent recession, as CUNY's bargain prices beckoned far more applicants.
Six Sites That Curate Lodging Options So You Don't Have To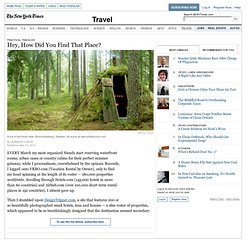 EVERY March my most organized friends start reserving waterfront rooms, urban oases or country cabins for their perfect summer getaway, while I procrastinate, overwhelmed by the options. Recently, I logged onto VRBO.com (Vacation Rental by Owner), only to find my head spinning at the length of its roster — 180,000 properties worldwide. Scrolling through Hotels.com (145,000 hotels in more than 60 countries) and Airbnb.com (over 100,000 short-term rental places in 192 countries), I almost gave up. Then I stumbled upon DesignTripper.com, a site that features 200 or so beautifully photographed small hotels, inns and houses — a slim roster of properties, which appeared to be so breathtakingly designed that the destination seemed secondary.
Notability - Unleash Your Note Taking Ability.