Business
30 Walk-in Closet Ideas for Men Who Love Their Image
Travis Dove for The New York Times In less than a decade, Ed Walker has renovated more than a dozen historic buildings. "We don't have money, we don't have fame, so hospitality is really critical," said Ed Walker, the club's landlord and a founder. It is hard to miss Mr.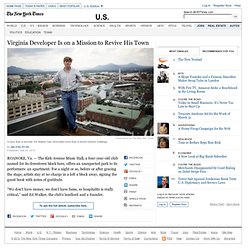 In Virginia, Developer Is on a Mission to Revive His Town
As U.S. entrepreneurship has grown over the last 15 years, entrepreneurs themselves have changed as well. Among the shifts: Entrepreneurs today tend to be more male, and more educated, than in the mid-1990s. Rasmussen College has compiled data from Kauffman Foundation--an organization that studies entrepreneurship--and turned to Column Five to represent the information in the below graphic.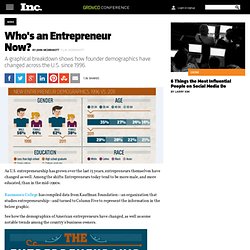 Entrepreneur Demographics: Who's an Entrepreneur Now?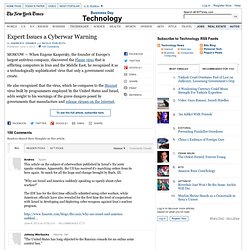 Cyberweapon Warning From Kaspersky, a Computer Security Expert
He also recognized that the virus, which he compares to the virus built by programmers employed by the United States and Israel, adds weight to his warnings of the grave dangers posed by governments that manufacture and release viruses on the Internet. "Cyberweapons are the most dangerous innovation of this century," he told a gathering of technology company executives, called the CeBIT conference, last month in Sydney, Australia. While the United States and Israel are using the weapons to slow the nuclear bomb-making abilities of Iran, they could also be used to disrupt power grids and financial systems or even wreak havoc with military defenses. Computer security companies have for years used their discovery of a new virus or worm to call attention to themselves and win more business from companies seeking computer protection.
At CUNY's Top Colleges, Black and Hispanic Freshmen Enrollments Drop
Six Sites That Curate Lodging Options So You Don't Have To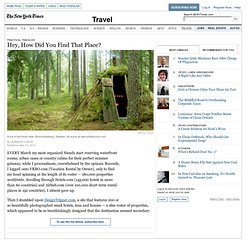 EVERY March my most organized friends start reserving waterfront rooms, urban oases or country cabins for their perfect summer getaway, while I procrastinate, overwhelmed by the options. Recently, I logged onto VRBO.com (Vacation Rental by Owner), only to find my head spinning at the length of its roster — 180,000 properties worldwide. Scrolling through Hotels.com (145,000 hotels in more than 60 countries) and Airbnb.com (over 100,000 short-term rental places in 192 countries), I almost gave up. Then I stumbled upon DesignTripper.com, a site that features 200 or so beautifully photographed small hotels, inns and houses — a slim roster of properties, which appeared to be so breathtakingly designed that the destination seemed secondary.
Notability - Unleash Your Note Taking Ability.