How to...
Samsung Galaxy S2 - Hard reset (ITVraag.nl)
Official Firmware files Quote: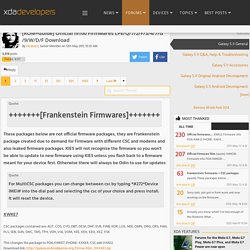 Tutorial instalare Android 2.3.4 pe Samsung Galaxy S2 Stock – XEU(Europe) : SMARTMOBILES.ro
*#1111# S/W version*#1234# Firmware version*#2222# H/W version*#92782# WAP UserAgent: Phone mode name etc...#*5737425# JAVA Mode*#2255# Call List*#232337# Bluetooth MAC Adress (Local BT address)*#5282837# Java Version#*4773# Incremental Redundancy#*7752# 8 PSK uplink capability bit#*7785# Reset wakeup & RTK timer cariables/variables#*1200# ?#*7200# Tone Generator Mute#*3888# BLUETOOTH Test mode#*#8999*324# ?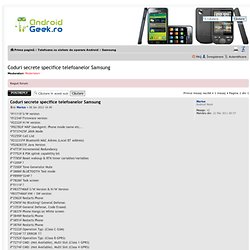 Coduri secrete specifice telefoanelor Samsung : Samsung
The Complete Review Of MIUI ROM For Android [Walkthrough & Guide]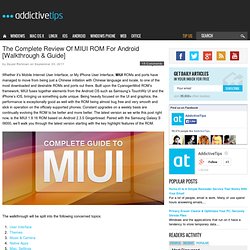 Whether it's Mobile Internet User Interface, or My iPhone User Interface, MIUI ROMs and ports have managed to move from being just a Chinese initiation with Chinese language and locale, to one of the most downloaded and desirable ROMs and ports out there.
Android Advices - Android Devices Rooting Firmware Updates Reviews News Ratings & More
Latest News Tips & Tutorials about Samsung | Android Advices
The Handheld Blog
08 Jul Posted by Jayce Ooi as Software Who want to try out Odin3 v3.09?
Samsung Galaxy S II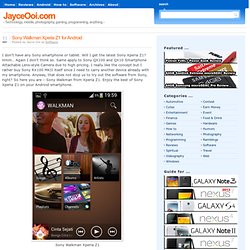 08 Aug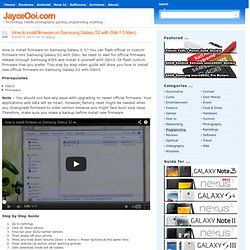 How to install firmware on Samsung Galaxy S2 with Odin? (Video)