Blogs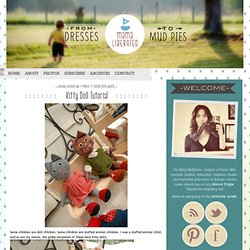 Some children are doll children. Some children are stuffed animal children. I was a stuffed animal child, and so are my nieces, the giddy recipients of these here kitty dolls.
Sew Liberated: kitty doll tutorial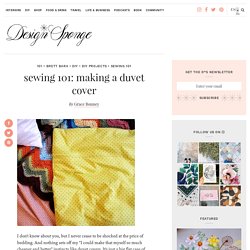 I don't know about you, but I never cease to be shocked at the price of bedding. And nothing sets off my "I could make that myself so much cheaper and better" instincts like duvet covers. It's just a big flat case of fabric, yet even the simplest options easily soar into the three digits—but all it takes to make your own is a bunch of fabric, a few straight seams, and a spare afternoon. Not only will going DIY with your duvet cover save you some cash, it'll also allow you to custom-make exactly what you are looking for. What's better than that?
Sometimes you want to travel light – with just the essentials at hand. For this, you need: . A tiny, tidy tote that hangs from your wrist.
Hi everyone! Over 4 years ago, I received an Accuquilt Go Fabric Cutter and die sets from the wonderful people at the Accuquilt Company to try and see how I liked it. Well, I just didn't like it…I LOVED it and still do.
Sew Many Ways...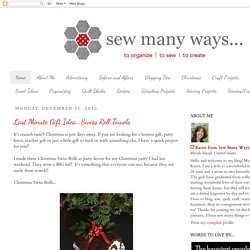 three buttons
Every year, my resolutions are all too familiar. This year, instead of writing the same old list and feeling like a failure, I decided to write out 10 resolutions I should be making… but probably won't. 1. Stop using filters when I post pictures of myself. Celebrate my natural, God-given beauty.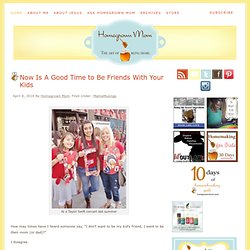 Homegrown Mom
The Crafty Cupboard
I just finished a year of Bible study on the book of Revelation (a toughie, but sooo good!) and I wanted to thank the teachers who have been watching my boys each Tuesday morning. I decided to whip up a couple of thank you gifts. Wanna make some too? You'll need:
Quick Clipboard Facelift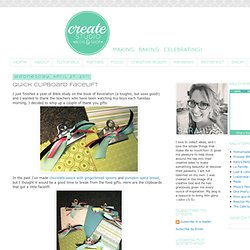 Quilting with Different Fabrics + QuiltEssential Giveaway Erin Burke Harris has a new book out, QuiltEssential: A Visual Directory of Contemporary Patterns, Fabrics, and Colors! Enter to win a copy, and learn from Erin about how to incorporate different types of fabric in your quilting (linen, velveteen, denim and more)... Read More » 31 Inspiring Quilters ~ Alex of Teaginny Designs Debbie from A Quilter's Table curated a Quilting Month series for us with 31 Inspiring Quilters throughout January! Today's Inspiring Quilter is Alex from Teaginny Designs... Read More » Vintage Quilt Revival Blog Hop We're participating in the Vintage Quilt Revival Blog Hop! The new book is a perfect springboard for bees, swaps and more...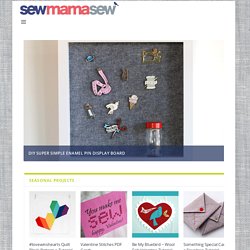 Ric-Rac
It went slightly pear -shaped today with the call from Jemma ( can you believe she is 22 ?) asking for a lift to the hospital to get her wrist X-rayed. She seemed pretty blase about it, having hurt it last night. DO NOT feel sorry for her, the injury involved drinking games and cartwheels. ( We've all been there)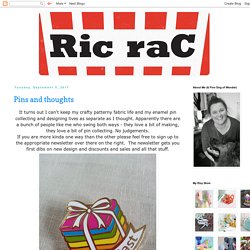 It's my book shoot on Friday. I went to the hairdresser today to fancy my hair. When you write a book, they take photo of you for the back or inside cover. Usually it's at the end of the shoot when you are feeling really tired.