Blogs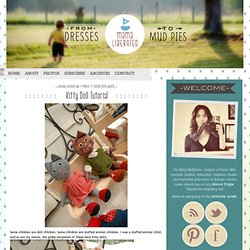 Some children are doll children. Some children are stuffed animal children. I was a stuffed animal child, and so are my nieces, the giddy recipients of these here kitty dolls.
Sew Liberated: kitty doll tutorial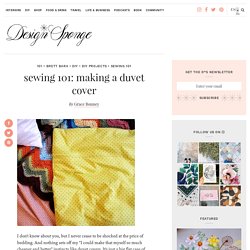 I don't know about you, but I never cease to be shocked at the price of bedding. And nothing sets off my "I could make that myself so much cheaper and better" instincts like duvet covers. It's just a big flat case of fabric, yet even the simplest options easily soar into the three digits—but all it takes to make your own is a bunch of fabric, a few straight seams, and a spare afternoon. Not only will going DIY with your duvet cover save you some cash, it'll also allow you to custom-make exactly what you are looking for. What's better than that?
Sometimes you want to travel light – with just the essentials at hand. For this, you need: . A tiny, tidy tote that hangs from your wrist.
Hi everyone! Over 4 years ago, I received an Accuquilt Go Fabric Cutter and die sets from the wonderful people at the Accuquilt Company to try and see how I liked it. Well, I just didn't like it…I LOVED it and still do.
Sew Many Ways...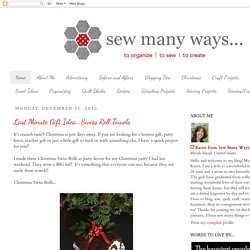 three buttons
I posted pictures of our homeschool room shortly after we moved into our new home. I've been updating it over the last couple years. Mostly, it looks more lived-in I went with an Aqua and Red color scheme. It looked like this for exactly sixty seconds while I got these shots.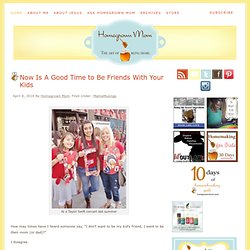 Homegrown Mom
The Crafty Cupboard
I just finished a year of Bible study on the book of Revelation (a toughie, but sooo good!) and I wanted to thank the teachers who have been watching my boys each Tuesday morning. I decided to whip up a couple of thank you gifts. Wanna make some too? You'll need:
Quick Clipboard Facelift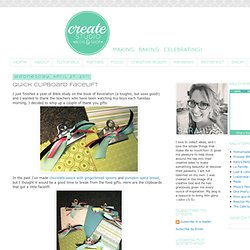 Free Fabric Friday It's Friday! Let's celebrate with some free fabric! Read More » Mini Medallion Quilt Tutorial + Sew-Along Corey Yoder from Little Miss Shabby designed this Mini Medallion Quilt for our Spring Sew-Alongs. Get started today on this pretty new quilt, and share your progress for a chance to win a prize!... Read More »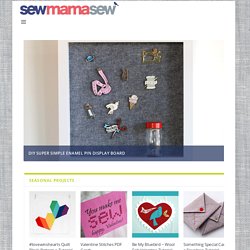 Ric-Rac
Well, technically they call it teaching, but yesterday I got to hang out with my young friends at Millrose. Do you get sick of me telling you how much fun these kids classes are? Or how awesome the kids are? I stupidly didn't get photos of everyone, but I'm telling you the fur was flying yesterday as we sewed up Baxter the hedgehog.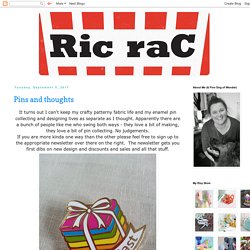 It's my book shoot on Friday. I went to the hairdresser today to fancy my hair. When you write a book, they take photo of you for the back or inside cover. Usually it's at the end of the shoot when you are feeling really tired.