Blogs
Sew Liberated: kitty doll tutorial. Some children are doll children.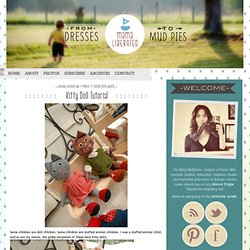 Some children are stuffed animal children. I was a stuffed animal child, and so are my nieces, the giddy recipients of these here kitty dolls. Sewing 101: making a duvet cover. I don't know about you, but I never cease to be shocked at the price of bedding.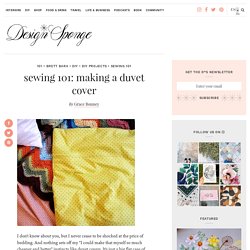 And nothing sets off my "I could make that myself so much cheaper and better" instincts like duvet covers. It's just a big flat case of fabric, yet even the simplest options easily soar into the three digits—but all it takes to make your own is a bunch of fabric, a few straight seams, and a spare afternoon. Not only will going DIY with your duvet cover save you some cash, it'll also allow you to custom-make exactly what you are looking for. What's better than that? Wristlet. Sometimes you want to travel light – with just the essentials at hand.
For this, you need: . A tiny, tidy tote that hangs from your wrist. Sew Many Ways... Three buttons. Homegrown Mom. The Crafty Cupboard. Quick Clipboard Facelift. I just finished a year of Bible study on the book of Revelation (a toughie, but sooo good!)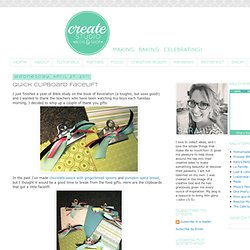 And I wanted to thank the teachers who have been watching my boys each Tuesday morning. I decided to whip up a couple of thank you gifts. Wanna make some too? You'll need: Sew Mama Sew! Mommy Tracked | Managing the Chaos of Modern Motherhood. Ric-Rac. :: Meet Me At Mikes : Good Stuff For Nice People. Home Decorating Ideas — TipJunkie Decorating.
---