Sandwhich
Bacon Explosion: The BBQ Sausage Recipe of all Recipes - BBQ Addicts - BBQ Blog. The other day the guys from BaconToday.com contacted me in search for some barbecue bacon recipes.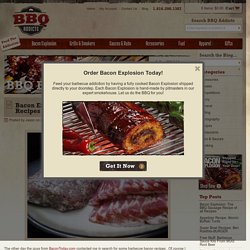 Of course I have plenty of great uses for bacon in a barbecue pit, but the longer I thought about it, the more I wanted to step it up a notch and clog a few arteries for those guys. Behold, BACON EXPLOSION!!! Here's what you'll need… Stromboli. I know lots of people are gearing up for the Super Bowl this weekend.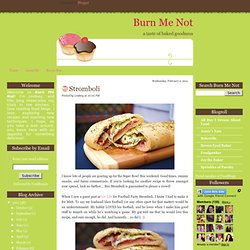 Good times, yummy snacks, and funny commercials. If you're looking for another recipe to throw amongst your spread, look no further... this Stromboli is guaranteed to please a crowd! When I saw a guest post at Liv Life for Football Party Stromboli, I knew I had to make it for Matt. Coffee Bacon Sandwiches.
You guys!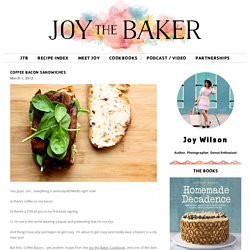 Um… everything is seriously BONKERS right now! A) there's coffee on my bacon. b) there's a TON of you at my first book signing. Possibly the Best Sandwich ever Invented. Like I said. Partying. Is awesome. Few things set my creative cooking brain afire more than a food loving pal's birthday party.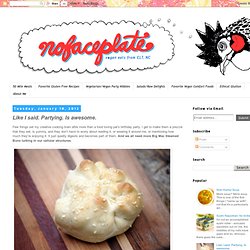 I get to make them a prezzie that they eat, is yummy, and they don't have to worry about reading it, or wearing it around me, or mentioning how much they're enjoying it. It just quietly digests and becomes part of them. And we all need more Big Mac Steamed Buns lurking in our cellular structures. I fully realize how innocent this sucker looks from the outside. It could almost be healthy. Corned Beef Grilled Cheese Sandwich with Guinness Caramelized Onions. When I made the Guinness caramelized onions for the onion cheddar quiche I could not help but snack on a few of them before adding them to the quiche and I was immediately entranced by them!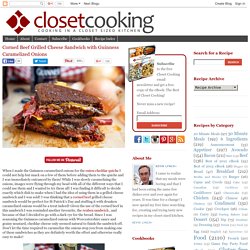 While I was slowly caramelizing the onions, images were flying through my head with all of the different ways that I could use them and I wanted to try them all! I was finding it difficult to decide exactly which dish to make when I had the idea of using them in a grilled cheese sandwich and I was sold! Thanksgiving Leftovers Club Sandwich Recipe.
@Athena56, Read the instructions again, the dinner roll is in the middle of the sandwich and not supporting the sandwich at all, just bracing the mashed potato.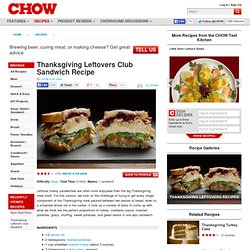 Personally I, and my family, hate the green bean casserole anyway and we never serve it so the sandwich is safer to build and the stuffings I make are the traditional bread cube stuffing plus a breadcrumb and pork sausage meat version so the dinner roll is unnecessary for bread content and the calorie content goes up 100%!! Big Ass Sandwich. Smoked turkey.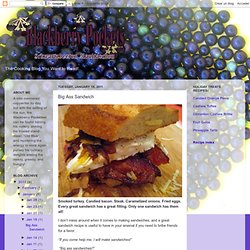 Candied bacon. Steak. Best Sandwich Ever.
---