J'apprends
Export des références bibliographiques Différentes options sont à votre disposition : exporter un fichier BibText ou exporter directement la référence dans RefWorks, ProCite et EndNote notamment (RIS). Cette fonctionnalité est accessible dès le sommaire du numéro de la revue et elle accompagne chaque article.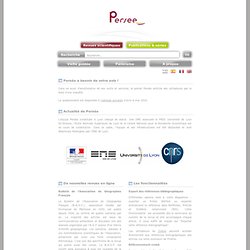 Accès hors campus Accueil À propos de Cairn.info Services aux éditeurs Services aux institutions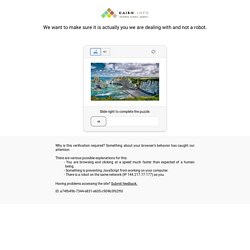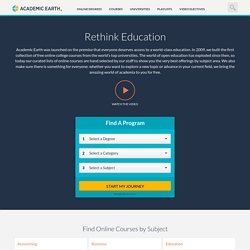 Academic Earth believes everyone deserves access to a world-class education, which is why we continue to offer a comprehensive collection of free online college courses from the world's top universities. And now, we take learning outside the classroom with our original series of thought-provoking videos, designed to spark your intellectual curiosity and start a conversation. Watch, learn, share, debate. After all, only through questioning the world around us, can we come to better understand it.
About | Blog | Sponsors Register Registation Options: Login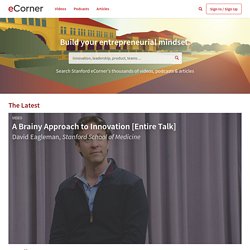 The RSA: meeting 21st century challenges by showcasing ideas, undertaking innovative research and building civic capacity around the world. To learn more about the RSA, visit: thersa.org Our events are made possible with the support of our Fellowship. Support us by donating or applying to become a Fellow. Download the podcasts to listen to events in full (unedited versions available including Q&A sessions) thersa.org/events/audio-and-past-events
Chaîne de theRSAorg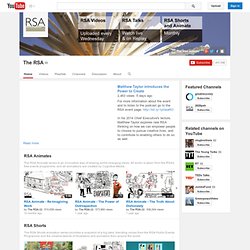 A Perfect Storm The Social Web, Storytelling And Brands 08 07