Branding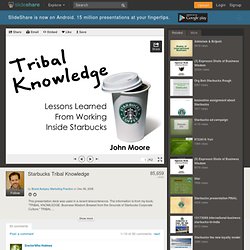 Starbucks Tribal Knowledge
85,659 views This presentation deck was used in a recent teleconference. The information is from my book, "TRIBAL KNOWLEDGE: Business Wisdom Brewed from the Grounds of Starbucks Corporate Culture." TRIBAL ...
"Jakob Lusensky has done a great service to all marketers by writing Sounds Like Branding. Every company should have a music strategy. Some do; most don't. This book shows you how. It's a five step programme – a very short stairway to heaven."
SOUNDS LIKE BRANDING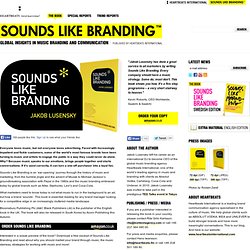 NATION BRANDING
Articles & Features 27/07/2011 Time for a Japanese luxury car brand (Part I) » We've argued before that commercial brands coming from emerging countries such as Brazil, China and India should use their nationality as a marketing asset more, and that they can do it across many industries. But they are not alone. Even brands coming from a country with a strong nation brand such as Japan could use [...] 20/07/2011 Palestinians to embark in nation branding too » Palestine might not be a country yet, but it's a nation to most people – which qualifies them to rightfully do some nation branding. And as it turns out by this story on the Financial Times, they've just started to create a brand-new Palestinian Institute for Public Diplomacy, which will be charged with Palestine's nation [...] 13/07/2011 South Korea entering the top-ten most valuable country brands?